Two Manchester United players have been ranked in the top 10 most valuable players in the world in a new report. KPMG Football Benchmark have released their latest standings, with Bruno Fernandes and Marcus Rashford both featuring on the list.
Paris Saint-Germain star Kylian Mbappe is valued as the world's most expensive player, coming in at a whopping €175m, a €14 decrease from the prior list.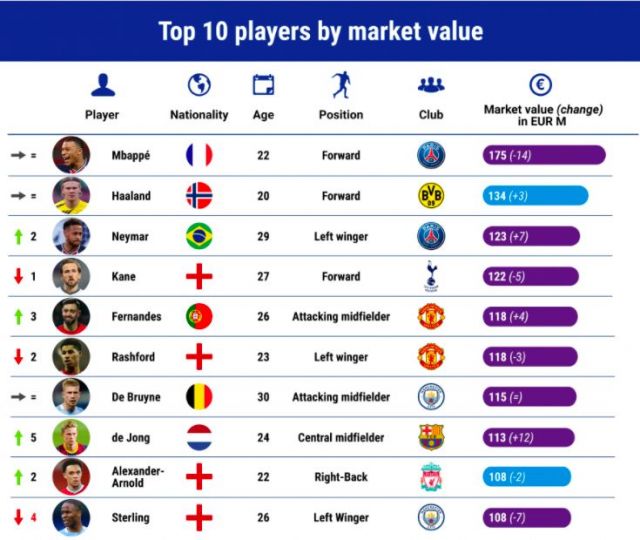 Bruno Fernandes is ranked as the fifth most expensive player in the world after making an immediate impact at Old Trafford. The Portuguese star joined the club for a reported €60m (via Transfermarkt) but is now worth €118m, according to KPMG Football Benchmark.
Marcus Rashford is not far behind but has seen his value drop since the last batch of rankings. The 23-year-old is next on the list and boasts an identical valuation at €118m but has seen his name drop to sixth on the list, having been ranked as the fourth most expensive player in the previous rankings.
Read more: Fabrizio Romano rules out sensational swap deal between Man Utd and Real Madrid