The Manchester United Supporters Trust has launched its new "Sign for United" campaign.
Sign for United will allow Manchester United fans to register their commitment to become a supporter shareholder in the club, as part of a new fan share ownership scheme which has been promised by Joel Glazer at the recent fans' forum.
Amazingly, the first signatory to the Sign for United campaign is none other than Eric Cantona, who has always stood with true United fans.
"Yes, my friends, I have signed for United again," The King said.
The aim of Sign for United is to reach out to United's global fanbase to ensure the Glazers make good on their promise to "create the biggest fans ownership scheme in world sport", as Joel Glazer stated earlier this month (via ESPN).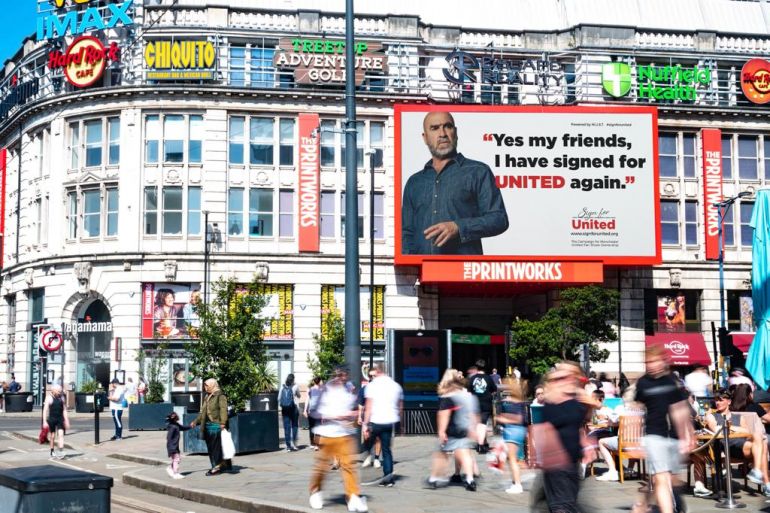 What we want we these shares is the same voting rights as the shares owned by the Glazer family. That way, with enough support, fans will have a meaningful say over how the club is run which has been non-existent throughout their ownership, dating back to 2005.
MUST Chief Executive Duncan Drasdo said: "Once again Eric Cantona is leading the attack for United and we as United fans need to follow his example — and join the Sign for United campaign. No-one loves the club more than we do so fans should be at the heart of ownership. This is our chance to take the first step towards that change.
"Joel Glazer promised to create the biggest supporters share scheme in sport — now is the time to make good on that promise."
MUST also made the case for the UK Government to require football club owners to allow fans to buy shares in their clubs as part of a "Football Right to Buy" scheme, with the group present in a recent meeting with the Government's Fan-Led Review, led by Tracey Crouch MP.
This would grant football fans the chance to grow a meaningful shareholding over time.
Read more: Ghana starlet Kamaldeen Sulemana considering Manchester United offer