Inter Milan playmaker Christian Eriksen was one of the best in the Premier League during his time at Tottenham. It was upsetting to see him suffer a cardiac arrest during the Denmark vs Finland match on Saturday.
Former Manchester United ace Daley Blind knows what it is like to suffer with a heart condition – still playing but with an implanted defibrillator – and he has reacted to Eriksen's scare by revealing he considered not playing at Euro 2020 as a result.
Speaking to Dutch broadcaster NOS, the Netherlands international said: "[Saturday] had a huge impact on me. Besides the fact that I know Christian Eriksen well as a friend, the situation for him is terrible.
"Of course I have also experienced a few things in that area, so that I had to overcome a mental hurdle to play. I had a lot of trouble with it, but I'm proud that I did it. Then all the emotion comes out for a while.
"I've definitely thought about not taking part. The images and the moment had a lot of impact and I didn't sleep very well because of them. I really had to overcome a big hurdle to do this."
The Dane has broken his silence, too, with quotes carried in Italian newspaper Gazzetta dello Sport.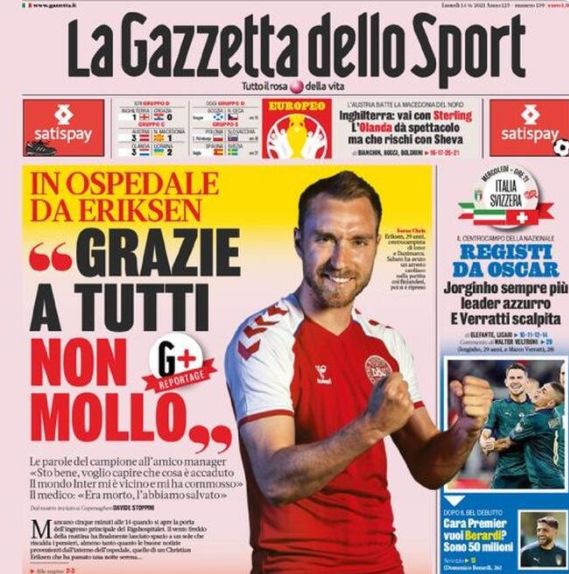 Eriksen addressed fans, saying: "Thank you, I won't give up. I feel better now – but I want to understand what's happened. I want to say thank you all for what you did for me."
The scenes at the weekend were horrific and they brought back unpleasant memories of when something similar happened to Fabrice Muamba while he was playing for Bolton in 2012.
Read more: Jadon Sancho confident about completing Manchester United transfer