It sounds like Borussia Dortmund need to sell before they can buy this summer, which puts Manchester United at an advantage from a negotiation point of view.
BVB held the cards last year and stuck to their guns by keeping hold of Jadon Sancho.
And this summer it already looks like Manchester United are trying to make up for losing out last summer, with the prospect of getting the player they always wanted but for cheaper.
According to Sport Bild, Dortmund would be willing to accept a fee of £82m for Sancho's signature, but the print edition of the newspaper claims transfers at Signal Iduna Park are not expected until they conclude a few exit operations, as cited by Sport Witness.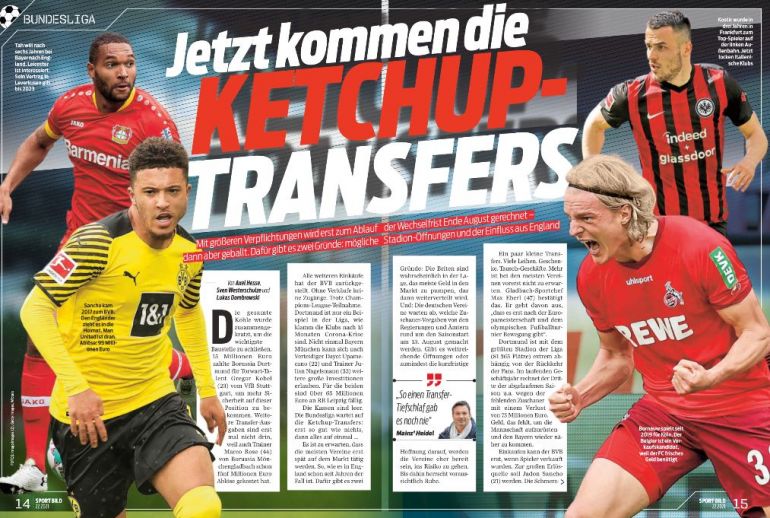 They paint a picture of Dortmund by suggesting they are in the 'middle of a ketchup trap'.
Sport Bild also aim a dig at United – which may give some indiction about where the story stemmed from – by pointing out how the club 'likes to wait a long time'. That's another way of describing incompetent transfer dealings.
Sancho's sale can help BVB move on. It's United turn to move.
Read more: Manchester United paying close attention to transfer targets at Euro 2020