Dean Henderson showed off a new look as Manchester United beat Burnley on Sunday.
It is not often goalkeepers in the UK have to worry about sunlight, but it was the case at Old Trafford at the weekend only for Henderson to wear a baseball cap to help him see better. We could see him model the cap more between now and the end of the season if the weather continues to improve.
Henderson didn't have one of his better performances and could be seen coming off his line swinging for the ball on more than one occasion. Nor was he able to keep out James Tarkowski's second half header.
Mason Greenwood scored twice and Edinson Cavani netted in stoppage time as United won the match 3-1.
After sharing a picture of himself wearing the cap on Instagram, Henderson was compared to former Liverpool and Wigan goalkeeper Chris Kirkland by England teammate Jack Grealish.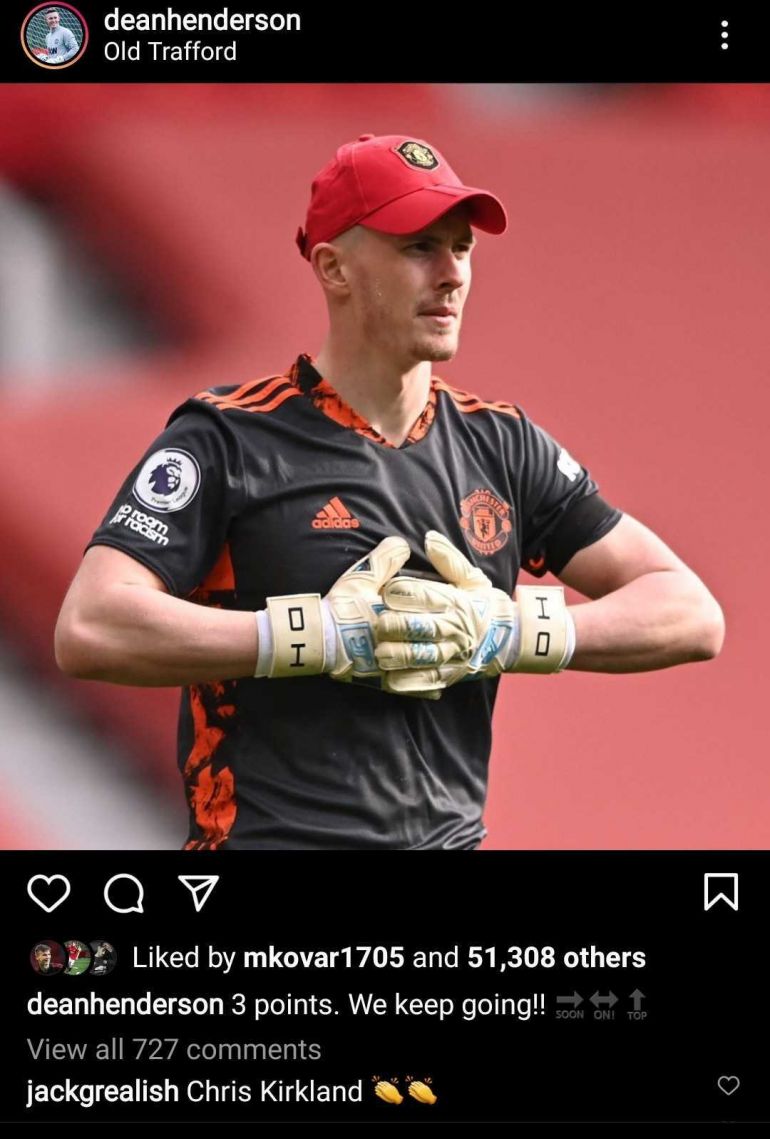 Read more: Gary Neville tears into Man United following ESL news