Manchester United midfielder Bruno Fernandes has hinted he opposes the idea of his club joining the new European Super League.
Manchester United are one of the 12 founding members of the breakaway competition, which doesn't involve any real competition at all, along with Premier League rivals Liverpool, Manchester City, Arsenal, Chelsea and Tottenham.
Other major European clubs include Real Madrid, Barcelona and Juventus.
There has been a huge backlash to the news – but it's not like any of the Glazers could care less once the money is coming in.
See below as Fernandes responded to a post by fellow Portuguese footballer Daniel Podence, which clearly makes reference to the Champions League, with mention of the iconic ball and music.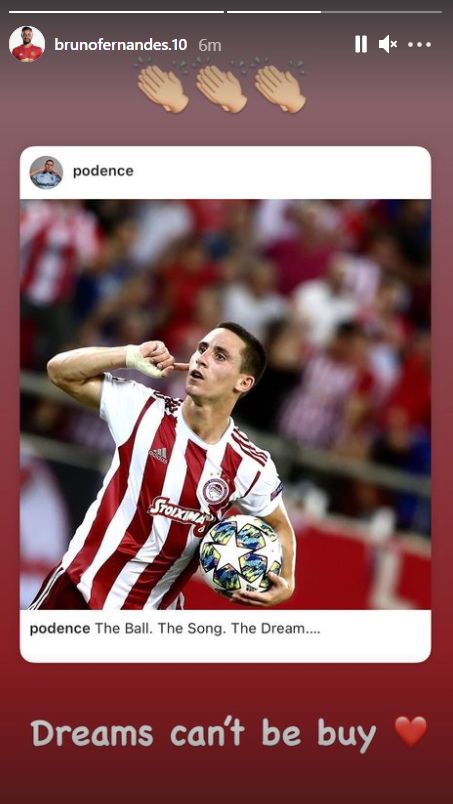 Fernandes weighs in with a comment suggesting that dreams can't be bought.
Read more: Jack Grealish jokes about Manchester United star's new look