Amad has took to social media to show off his latest injury which he picked up against Granada on Thursday night.
The Ivorian came off the bench as Ole Gunnar Solskjaer's men won their second leg 2-0 at Old Trafford, after winning with the same scoreline last week in Spain, and had under 10 minutes of action in Mason Greenwood's place.
Amad, 18, broke through on goal following a counter-attack from a corner, but the ball got stuck beneath his feet before possession was lost again. He was also floored and Granada could have had a man sent off for a cynical foul.
Posting on his personal Instagram account the teenager uploaded an image of his wrist, adding the caption 'no foul' and an angry emoji.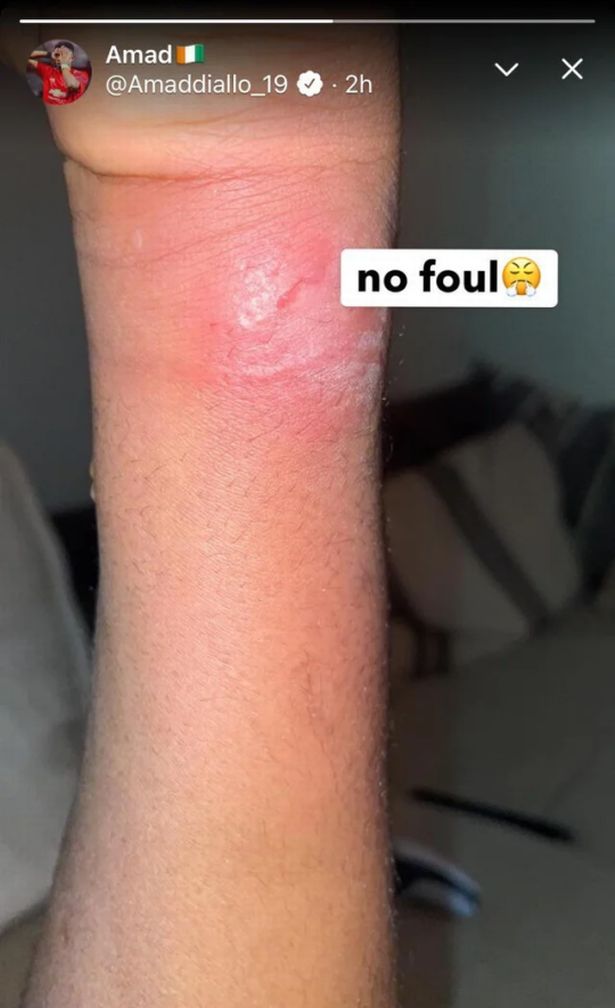 To be honest, it's just a little graze but it was definitely a foul.
Read more: Paul Pogba accuses former United manager of turning against players