Manchester United left-back Luke Shaw has reacted to a hilarious internet meme that draws comparisons between him and Brazil legend Roberto Carlos.
It is undeniable that Shaw is enjoying his best-ever campaign in a United shirt.
Seemingly back to his very best, the English defender has been one of the side's picks for 'Player of the Season'.
Shaw's fine form has seen him directly contribute to six Premier League goals, so far this season – in fact, so impressive have the defender's displays been that fans have compared him to footballing great Carlos.
In true internet fashion, a meme (image/ video used for topical and humorous purposes), continues to circulate among fans which sees Shaw and Carlos morphed into one being.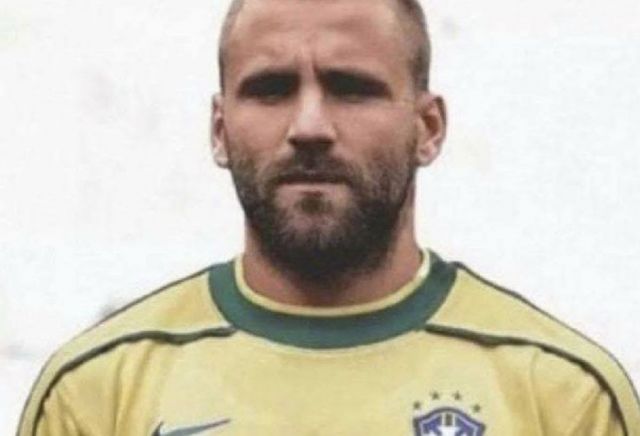 Reacting to the hilarious image, Shaw has spoken out.
Speaking exclusively during a Q&A session on the club's official website, Shaw, when asked what he makes of the meme, said: "I'll be honest I've seen some things on it on social media and sometimes in my group chats my mates send me some stuff and I just laugh about it!" 
"I can't be compared to him, he was unbelievable!
"I'm aware of it and it's nice to be even mentioned alongside his name, but I just laugh about it!"
Although Shaw appreciates the quality Carlos once possessed, the English full-back went on to admit he admired another player more when coming through as a youngster.
"I think, looking back at when I was growing up and my sort of era, and watching him a lot and basing my game a lot on him and what I wanted to be like as a player, then I would have to say Ashley Cole [was the best]," Shaw revealed.
"I've always been a massive fan of him and thought, when I was growing up, he was one of the best left-backs at that time.
"For me, as an all-round full-back he was one of the best I've ever seen with attacking and defending, so I'd say Ashley Cole."

Read more: PSG looking to beat both Manchester clubs to Harry Kane signing