Donny Van de Beek wished old Ajax teammate Abdelhak Nouri a happy birthday as the ex-midfielder turned 24 on Friday.
Along with Van de Beek, Nouri came through the Ajax academy before tragically being forced to retire early. He suffered a cardiac arrhythmia and collapsed during a pre-season friendly in 2017, but an investigation found the club had 'inadequate' provisions in place in the event of an emergency and the player suffered severe and permanent brain damage.
Van de Beek wrote 'Happy Birthday Appie!' on Instagram with a photo of the pair lining up to play for Ajax.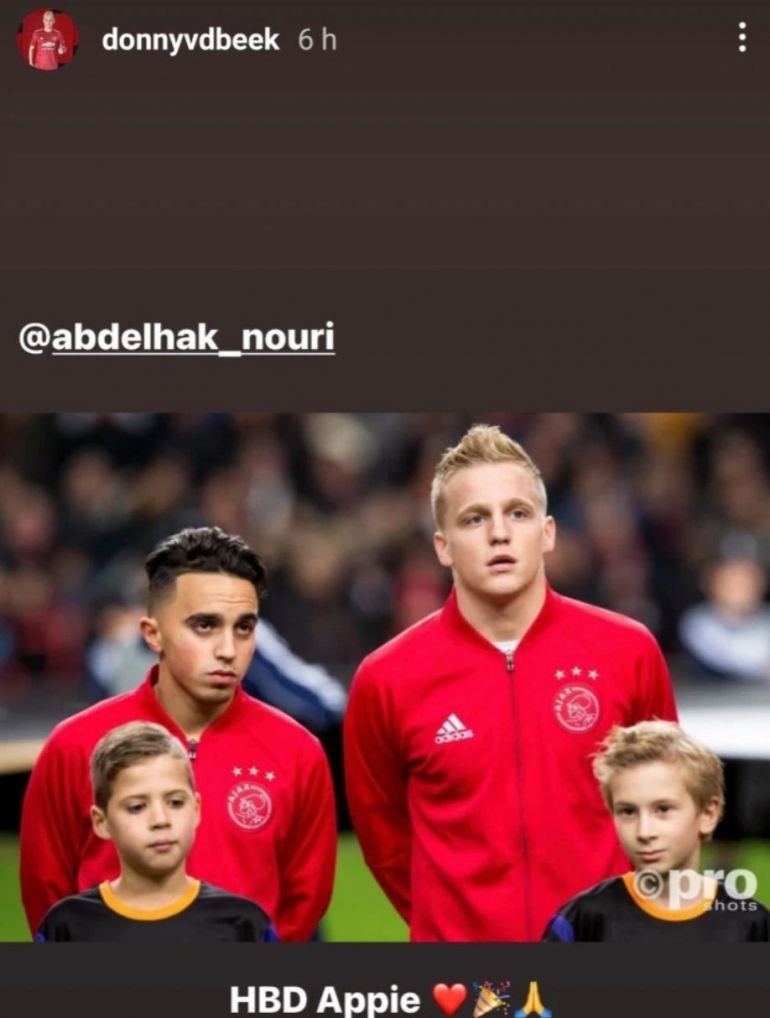 After joining Manchester United, Van de Beek took the 34 shirt as a mark of respect to Nouri as it was the number he wore at Ajax.
Nouri's father Mohammed was delighted by Van de Beek's gesture.
He told NOS last year: "Donny called me. He asked if I was okay with him playing with No34.
"And I said he should. I can only be proud of that, it's a nice gesture, very special for us.
"Appie's eyes looked very sharp suddenly. He had tears of joy on his cheeks and was clearly moved when he heard Donny's voice. Donny is like a son to us."
An absolute tragic event.
Read more: Two key reasons why United prefer Henderson to De Gea