Ahead of this weekend's FA Cup action, we take a look at what car is apparently best suited to the football clubs remaining in the oldest competition in world football, thanks to heycar who is sponsoring this year's FA Cup coverage on BT Sport.
Try imagining Manchester United as a car that encapsulates every facet of it being? This list throws up a mixture of supercars, cool classics and motors a little bit more on the tough and rugged side.
This weekend the following games take place in the FA Cup:
Bournemouth v Southampton
Everton v Man City
Chelsea v Sheffield United
Leicester City v Manchester United
In car terms (H/t heycar)
Wolkswagen Camper v Volvo P1800 Coupe
Ford Focus FS v Bugatti Chiron Super Sport 300+
Mercedes-AMG G63 v Toyota Hilux
Noble M600 v A Devel Sixteen in red
After teaming up with leading artist and designer Al-Yasid Oozeear, known as YasidDESIGN (over 300,000 followers on Instagram), heycar came up with an exciting concept ahead of the FA Cup quarter-final weekend. His designs also feature in the 2018 Spider-Man PS4 game.
He said: "This has been an incredibly fun project to work on. I've tried to capture the essence of each club in every vehicle. And by adding a range of Easter eggs I've set an extra challenge for supporters. Cars and football have been my passion sinec I was a youngster. To combine both has been a dream."
Manchester United – a Devel Sixteen in red
Firstly, I will never own one of these. Not even in my wildest dreams.
heycar explain why their paired United with A Devel Sixteen, writing: "Manchester United are a team that's revered most around the world – a footballing elite with a young programme that's more than a match for the outrageous buying power of a certain Spanish club. For United, there could only be one car – a Devel Sixteen. In red. The Dubai-based prototype packs a quad-turbocharged W16 that produces 5000PS (more than double a Bugatti Chiron) for a top speed that would far exceed 300mph… or about as far as the hair dryer treatment from a famous ex-manager. Our car has been given the track-ready look with a (not so subtle) big wing and ground-scraping front splitter."
Southampton – Volvo P1800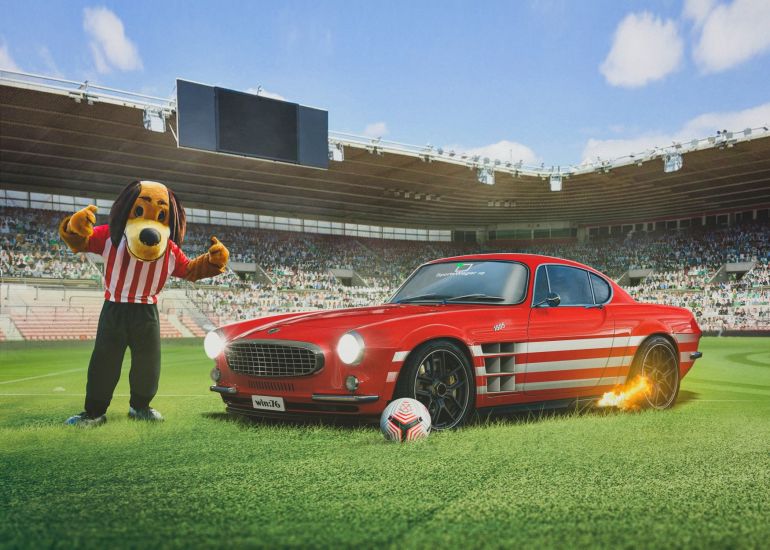 A throwback.
Bournemouth – Volkswagen camper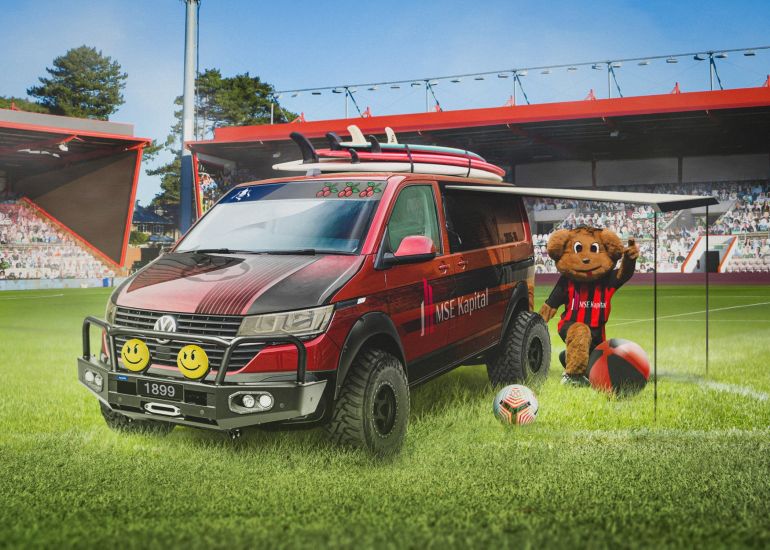 Fitting for those living along the coast.
Chelsea – Mercedes-AMG G63

Expensive show-ponies.
Manchester City – Bugatti Chiron Super Sport 300+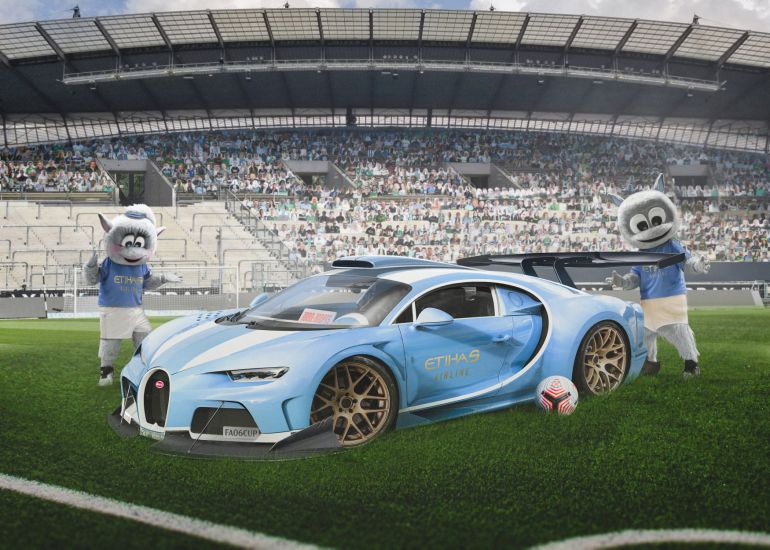 Are Bugatti's made from plastic?
Sheffield United – Toyota Hilux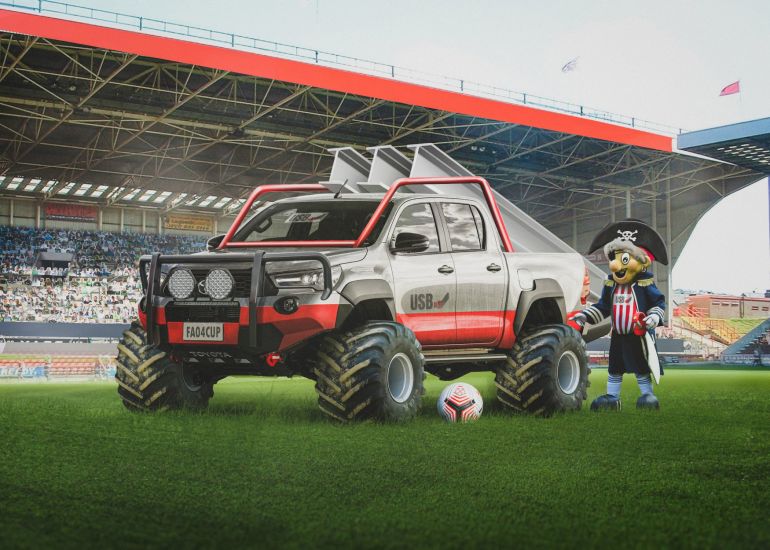 Currently lacking a good mechanic by the name Dean Henderson. 
Leicester City – Noble M600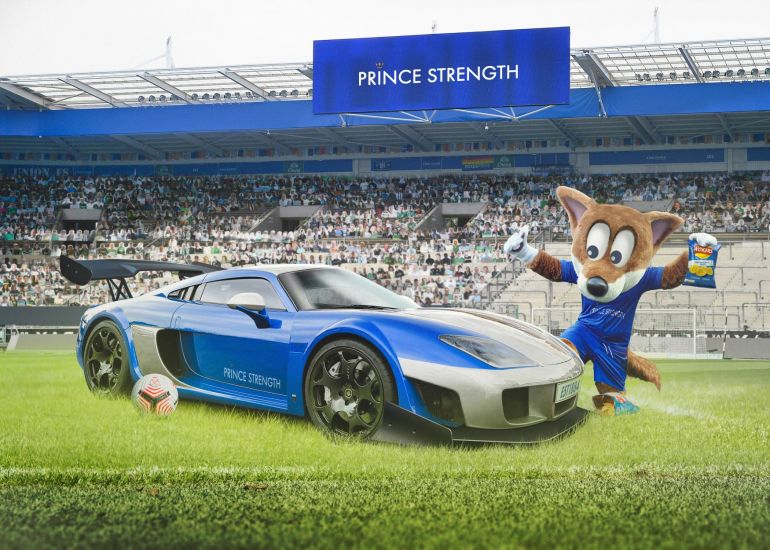 Fast like Vardy.
Everton – Ford Focus FS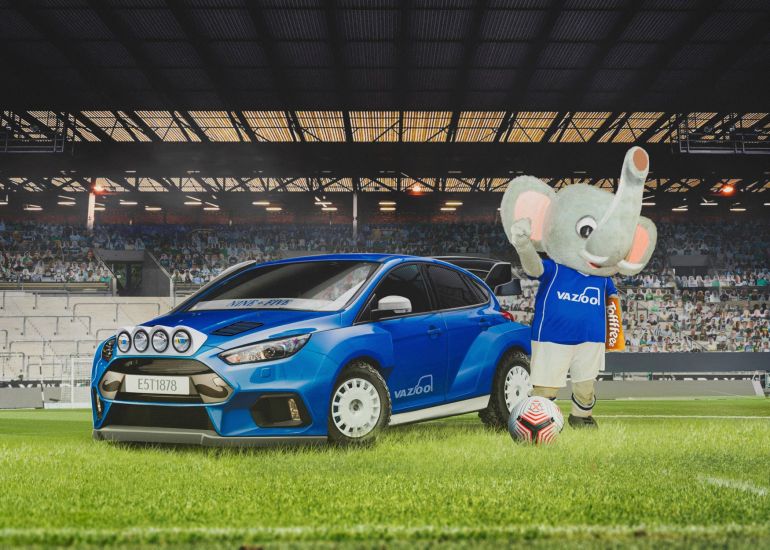 Everton are only 'focused' on finishing above Liverpool in the Premier League table.
We look forward to seeing what concepts heycar come up with for the semi-finals! Now let's go into Sunday's game with a spring in our step after progressing in the Europa League earlier this week.