A week ago Marcos Rojo took the opportunity to thank everybody at Manchester United for supporting him since his arrival from Sporting Lisbon in 2014.
The Argentina international had returned to his homeland and signed for Boca Juniors, but it looks like he picked up a football shirt or two before leaving the UK (how easy is it to buy Chelsea shirts in Buenos Aires)?
Rojo took to Instagram to upload a story of himself with a friend playing football.
The former United centre-back can be seen wearing a Chelsea shirt, as seen below.
Rojo left the Red Devils are falling down the pecking order behind Harry Maguire, Victor Lindelof, Eric Bailly and Axel Tuanzebe.
We've no idea what connection Rojo has with the Stamford Bridge club, but it could also be a case of someone who collects football shirts throughout the world.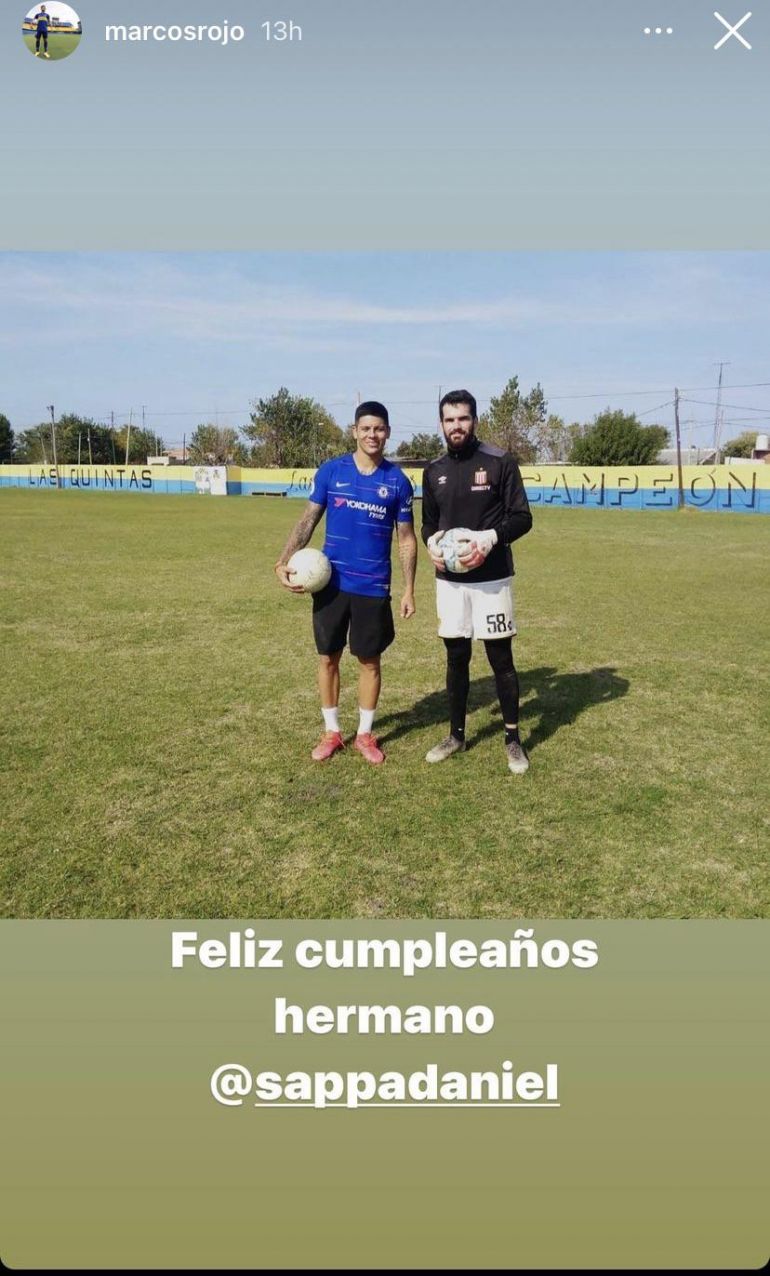 This isn't my favourite photo of Rojo, but it's good to see him back on the pitch with a smile on his face.
What's wrong with a United or Boca shirt?
Read more: Gary Neville expects Manchester United to challenge for the PL title next season