Mark Noble has a track record for acting the hard man against Manchester United.
Donny van de Beek didn't perform very well on the night, though that is to be expected with a player who has rarely played this season. Tonight was a chance he didn't take but I'm sure he will get more now that Paul Pogba has been ruled out for a few weeks.
Hopefully with more games under his belt the Dutchman will learn to thrive in the English game, but he has struggled to date and should look at Fred as an example of a midfielder who didn't give up on his United career.
I've yet to be totally convinced by Van de Beek but that's not to say I don't think he has enough technical ability to be given chances.
An incident occurred during the match when Mark Noble threw his weight around again (remember when he got away with stick his hand in Paul Pogba's face?), this time with a sneaky shoulder charge which left Van de Beek floored.
The Netherlands international was was attempting a quick throw-in when interrupted by Noble.
See the photo below: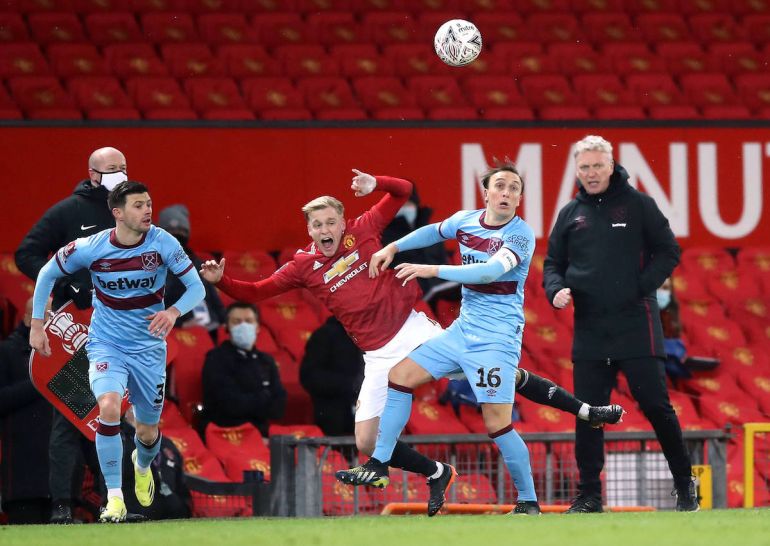 Noble has a track record for acting the hard man against the Reds. Another incident saw him carry former United midfielder Ander Herrera off the pitch, as reported by The Express.
Read more: Solskjaer explains how Manchester United teammates can learn from match-winner Scott McTominay