Scandal in Argentina.
Marcos Rojo has been spotted wearing a Estudiantes kit ahead of his potential move to Boca Juniors.
The Argentine defender has not featured at all this season and with his contract set to expire in the summer. A publication called Ole (no relevance to the Manchester United manager) claim Rojo is 'practically set' to join Boca.
However, in a turn of events, the 30-year-old could have crossed a line that will see Boca have a little rethink.
If his keenness to break the law back in his homeland last year, during the global pandemic, I'm surprise it has come to think for people to realise we are dealing with an idiot.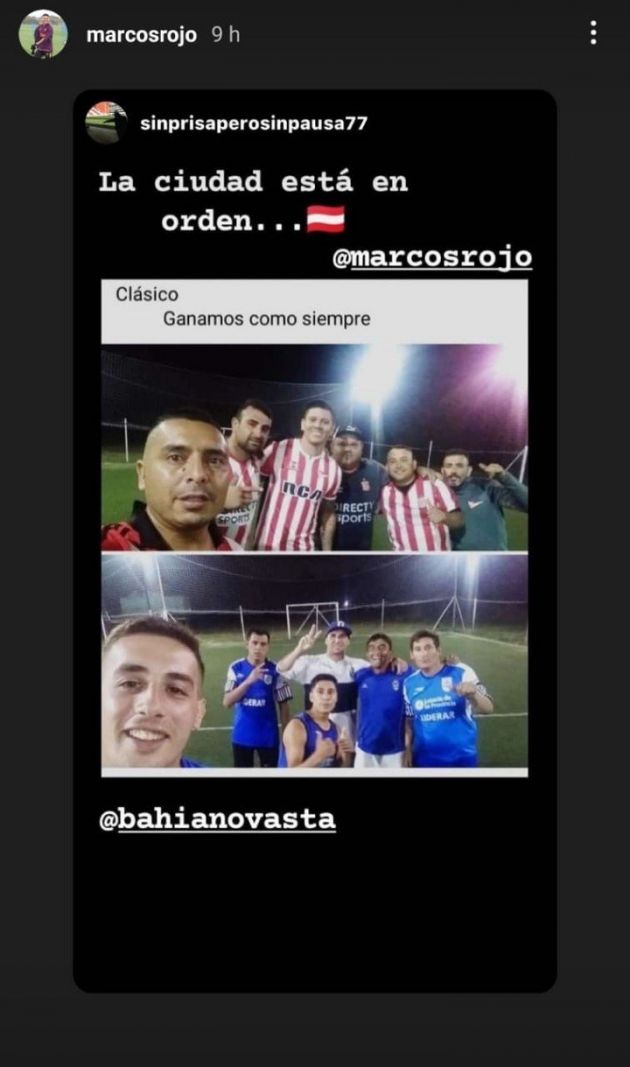 Obviously, Boca will make the final decision over this, but is there anything stopping Rojo taking a pay cut at Estudiantes? A lot of the press seem to believe Rojo is destined for Boca but it could go anyway now.
UPDATE: 
Marcos Rojo set to join Boca Juniors, with three-year contract on table. Final terms on #MUFC departure should be concluded over the weekend.

Brings to an end seven-year career at United.@TheAthleticUKhttps://t.co/ttYHYt8hnS

— Laurie Whitwell (@lauriewhitwell) January 29, 2021
Let us know where you think Rojo will end up.
Read more: Opinion: United against racism, but words are just not enough…