Former Manchester United defender Patrice Evra has taken to his social media to take a swipe at Liverpool fans but has not been shy in his praise for the club's CEO Peter Moore.
Evra, now retired, famously turned out for United from 2006 – 2014 during an eight year spell which saw the Frenchman lift 14 major trophies.
Arguably one of the toughest times endured throughout his United career was an incident which involved being the victim of a racist remark from Liverpool's Luis Suarez.
Ahead of Sunday's derby between Liverpool and United, Evra has taken to his social media to show-off a personal letter he has received from the Merseyside club's CEO, Peter Moore.
Of course the Frenchman took the oppotuntity to take a swipe though.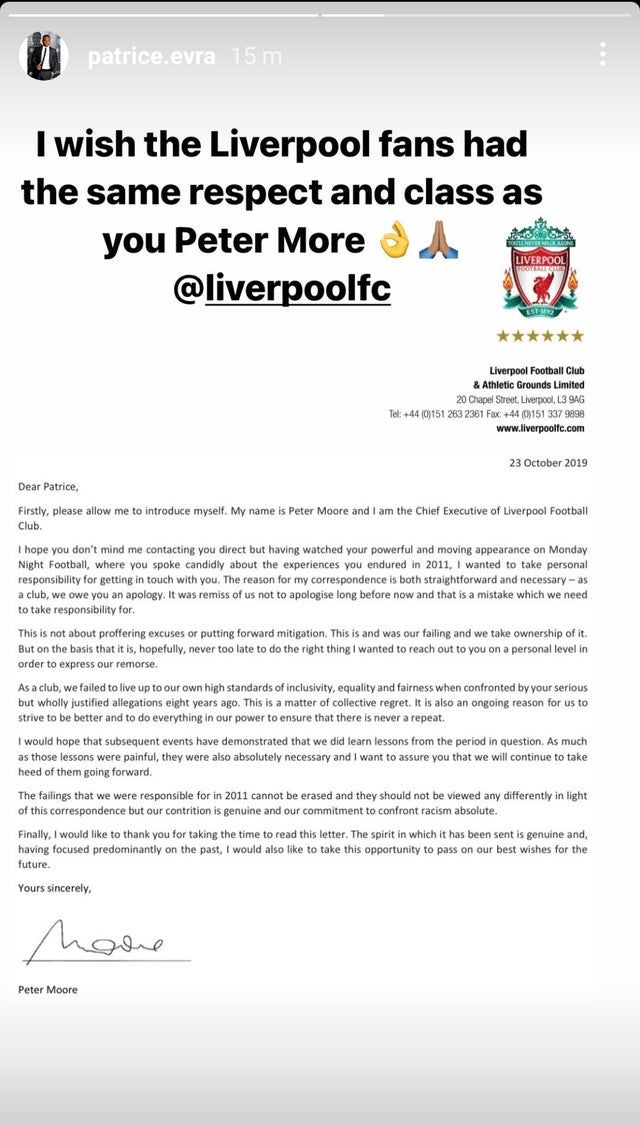 Read more: Video: Micah Richards senses tension between Roy Keane & Graeme Souness in studio