Manchester United midfielder Juan Mata has asked fans to decide which star has the better dress sense; Nemanja Matic or Paul Pogba.
Hilariously, Mata, who is known for embarrassing his team-mates, often by posting childhood pictures on their birthdays, is up to his old tricks again.
The popular Spanish midfielder took to his official social media where he posted a photo of team-mates Matic and Pogba and asked fans to pick which player has the better dress sense.
Matic opted for the formal look, whereas Pogba went with one of his usual outlandish and loud outfits.
Fans voted in their droves with the final results being 73% in Matic's favour.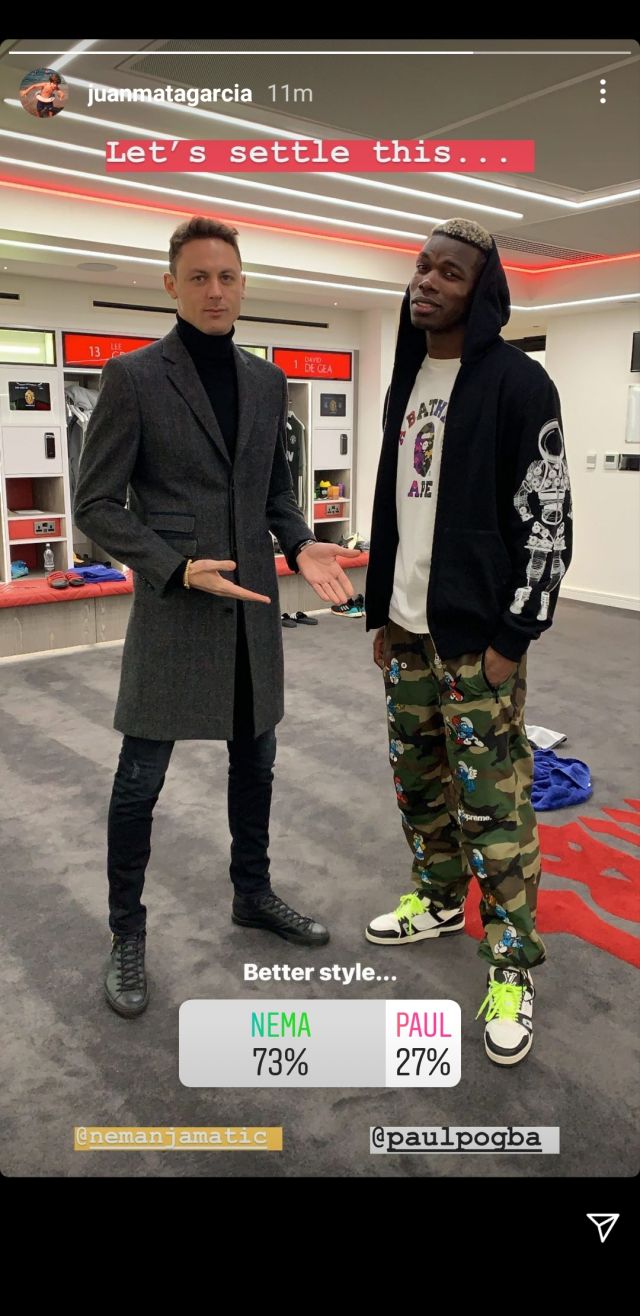 Picture courtesy of Juan Mata's Instagram
Read more: Rio Ferdinand tells Man United who to sign and admits he doesn't mind current star leaving