Bruno Fernandes picks up Man of the Match awards like they're gone out of fashion, but he gave his MOTM shout to one of Manchester United's defenders after Tuesday night's 1-0 win over Wolves.
Fernandes played a key role in the stoppage time winner, assisting Marcus Rashford to win the match, but he has shared the view that Eric Bailly deserved the Man of the Match award.
Bailly was very good against Wolves, as seen here in his attempts to stop Adama Traore on a dangerous counter-attack, and he's playing his way into the manager's hands.
Ole Gunnar Solskjaer could do with extra help at the back, too, because as a partnership Harry Maguire and Victor Lindelof are too slow. Axel Tuanzebe has not been able to get a run of games either due to injuries.
Bailly took to Instagram after the match and wrote: "A clean sheet and a victory. Good way to end a year to forget. We are coming for you, 2021."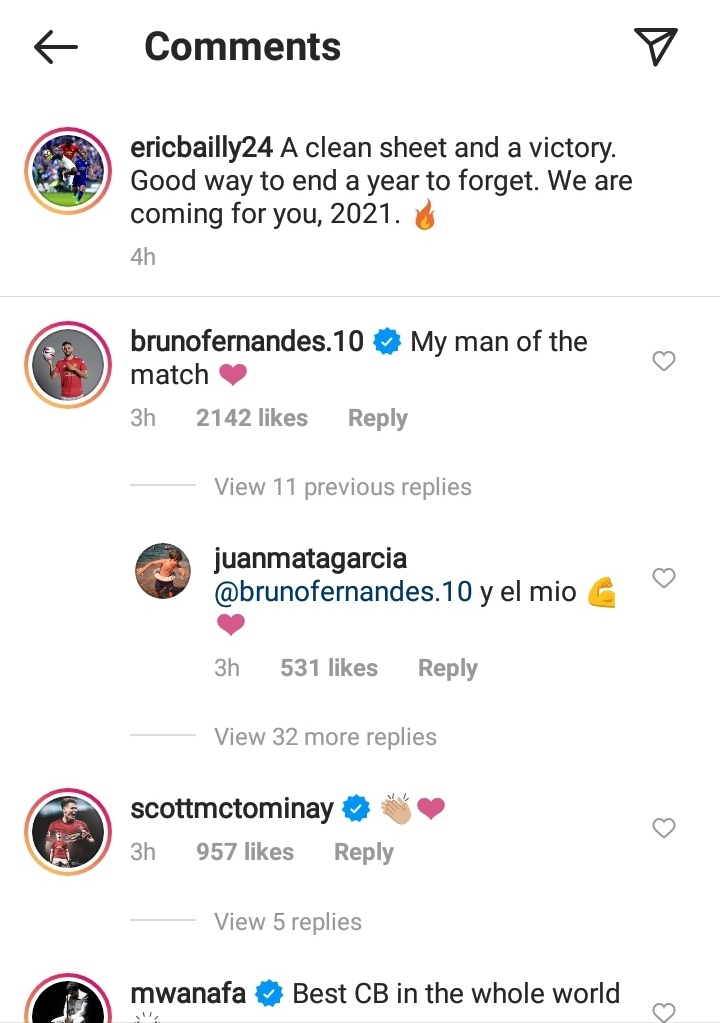 Fernandes replies to Bailly's post, adding the following comment: "My man of the match."
Read more: Amad Diallo toying over Manchester United squad numbers