Manchester United defender Aaron Wan-Bissaka is officially the Premier League's best tackler of the year.
Wan-Bissaka, 23, joined United from domestic rivals Crystal Palace 18-months ago in a deal worth £49.5m, as per Transfermarkt.
Since the talented full-back arrived at Old Trafford, Wan-Bissaka has become best known for his defensive abilities which he has showcased during some of the Reds' most important matches.
After featuring in nearly all of the Red Devils' matches since his arrival, Wan-Bissaka has become a constant within Ole Gunnar Solskjaer's starting line-ups.
Often compared to the likes of Liverpool's attacking Trent Alexander-Arnold who boasts some incredible goal providing numbers, Wan-Bissaka is setting the benchmark in another key area.
According to a recent stat confirmed by Sky Sports, United's defensive right-back has topped the 2020 charts for being the Premier League's best tackler.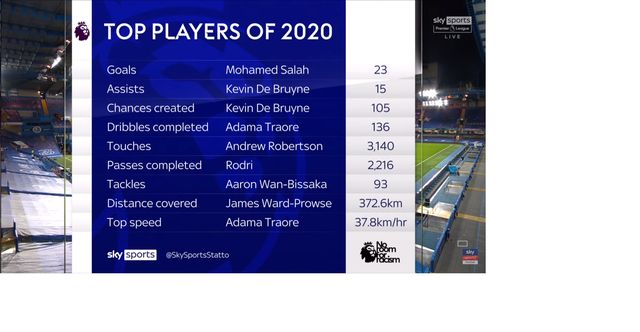 Stat courtesy of Sky Sports Statto
Dubbed 'the spider' by fans and team-mates, the 23-year-old's trademark style of playing includes standing his man up before showing him down the line and making inch-perfect challenges.
Wan-Bissaka's unique yet highly effective defensive nature has seen him become England's most commanding and defensively stable full-backs.
Read more: Man United target sparks transfer speculation after publicly praising Scott McTominay