Garth Crooks' Premier League team of the week has been published.
Manchester United fans will be happy to see three of our players feature after a 3-1 win over Everton via BBC Sport.
Harry Maguire looked back to his best at the back, Fred is building on some terrific form and Bruno Fernandes saved the day after United went behind in the first half.
Former United defender Jonny Evans joins Maguire in a back three — along with Chelsea's Thiago Silva — after Leicester City's 1-0 win over Wolves on Sunday took the Foxes to 1st in the Premier League going into the November international break.
Morocco international Hakim Ziyech looks a good signing for Chelsea, and is one non-United player I would have tipped for team of the week after his performance against Sheffield United. He played two decisive passes for the Blues to score.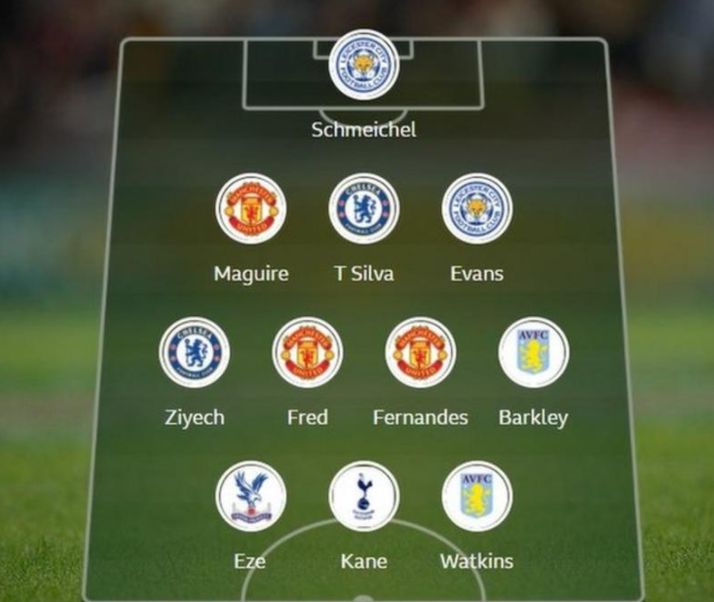 On Maguire, Crooks wrote: "One of the reasons the Norwegian has a stay of execution is the faith he has exhibited in his captain, Harry Maguire. The England defender has recovered from a shaky start to the season and was outstanding against Everton. The central defender completely nullified the aerial threat from Dominic Calvert-Lewin. Meanwhile, speculation regarding Solskjaer's future will have to wait until after the international break. As for Maguire, he is on Three Lions duty. No rest for the wicked."
On Fred, Crooks wrote: "When Fred arrived at Old Trafford I couldn't work out what his role actually was. In fact, I went on record as saying I didn't think he was a Manchester United player. Well, if former United midfielders Remi Moses and Gordon Strachan are anything to go by then Fred displays exactly the same grit, endeavour and determination as they had when they played in midfield for the club in the 1980s. At a time when United have a real issue with consistency – an issue that has put question marks over their manager's future – Fred provided the support for Bruno Fernandes against Everton that has been absent when Paul Pogba has played in that role. The Brazilian doesn't possess Pogba's ability but epitomises the qualities a coach can rely on."
On Fernandes, Crooks wrote: "I don't know to what extent Bruno Fernandes was aware of media attention surrounding his manager's long-term prospects at Old Trafford, but the way he played against Everton not only suggested he knew, but was determined to do something about it. The Portugal international fought for every ball, tried to win every tackle – and got booked as a consequence – scored two goals and laid another on a plate for Edinson Cavani. He was everywhere and made absolutely sure any speculation about Solskjaer's immediate future was quashed. United have an extraordinary squad and Solskjaer has carefully put it together. What is needed now is for Pogba, Nemanja Matic, Anthony Martial and Mason Greenwood to display more of what Fernandes is showing and repay some of the faith their manager has placed in them."
All teams will hope none of their players pick up injuries or niggles while on international duty.
That's the last thing we need.
Read more: Liverpool manager Klopp backs Solskjaer's fixture complaints