Patrice Evra has always been firmly behind Ole Gunnar Solskjaer as Manchester United manager. He has also expressed anger towards the board, who he obviously feels could do more to back the manager, but even after a run of terrible results the former left-back has attempted to point score after United's 3-1 win over Everton.
We want Solskjaer to succeed as United manager as much as the next man. And the idea of chopping and changing managers when the board stays the same irks me, to be honest.
I haven't heard any of Solskjaer's ex-teammates wish him the sack at United, so that makes Evra one of a few who will protest in the Norwegian's best interests.
Evra took to Instagram after United's win at Goodison Park to laugh at the #OleOut brigade.
He added text to an old photo of Solskjaer and himself training at United which read: "Oulalalal the haters won't like it Ole I can see them. Me too Pat #ilovethisgame #manchesterunited"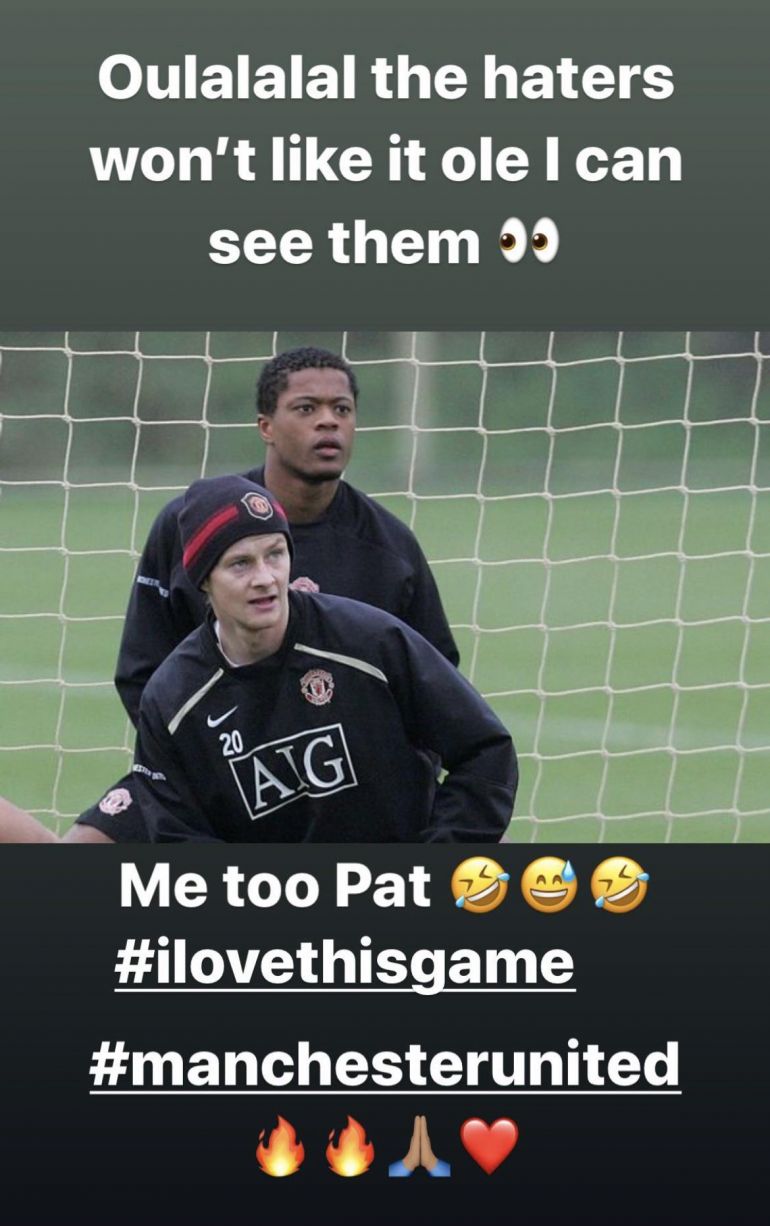 I would like nothing more than Solskjaer to get a winning run under his belt. To improve results and somehow find a way to make this team more consistent.
The players are there to win football matches. No excuses.
Read more: Man United striker target being eyed by second Premier League club