Hugely popular Manchester United fan page RedDevils on social media site Reddit have turned their site's colours from United's current red and white to green and gold to show their discontent with the Glazer's ownership.
RedDevils is a popular online community maintained and used by over a quarter of a million United fans worldwide.
The platform encourages their members to engage in topical discussions relating to all aspects of the club.
As a mark of the fanbase's unified discontent with the club being owned by the controversial Glazer family, the Red Devil's admins and moderators have reinvented their site.
Looks great guys!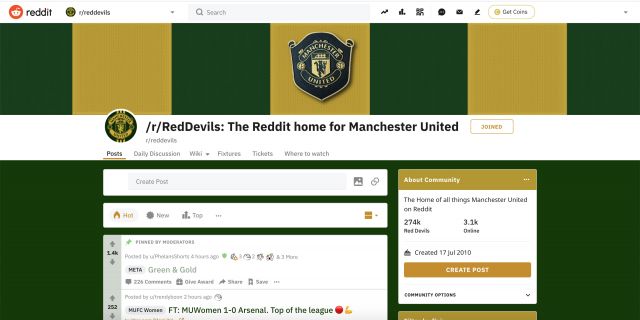 Read more: (Video) Unearthed footage shows Seamus Coleman's shocking expletive outburst aimed at Harry Maguire