The Three Kings is a new cinema documentary which focuses on Matt Busby, Bill Shankly and Jock Stein.
It hits selected cinemas (listed on threekingsfilm.co.uk) early next month and will later be available via digital channels and DVD release.
From the Oscar and BAFTA-winning producers of Diego Maradona and the director of I Believe In Miracles, The Three Things is a portrait of three football icons who were born in Scotland within 30 miles of each other.
Busby, Shankly and Stein changed football forever. Speak to anyone from Manchester, Liverpool or Glasgow and they will be able to tell you.
The documentary will look at three remarkable men and football managers. How their upbringings shaped their lives and the role football played.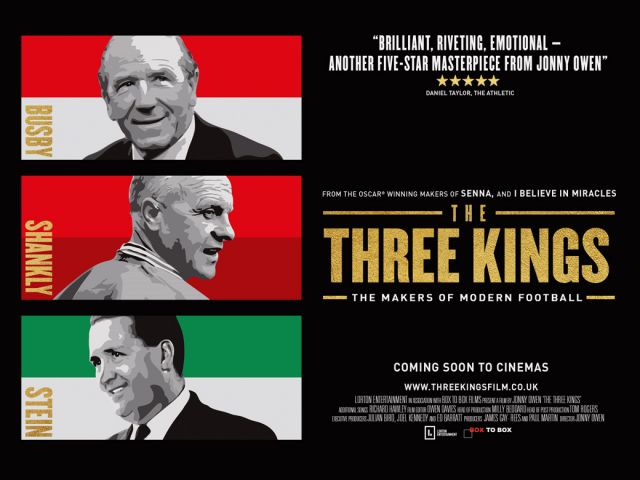 Synopsis
The incredible story of how three men born in the central lowlands of Scotland within 30 miles of each other, grew up to become lifelong friends and three of the most influential men in football history.
Read more: Manchester United players unhappy with Sergio Romero treatment