Donny van de Beek has made an impressive start to his career at United, scoring in the very first game he played. What else do you need to know about the man?
Anyone joining the Red Devils in Manchester needs to be eager to win. Donny van de Beek certainly proved his credentials here when, as the age of 20 and still living with his parents, he scored a cracking goal for Ajax that kept them in contention. Van de Beek had his breakthrough moment and drew attention from the world. While Donny accepted that this was an important time, he had many other things on his mind. His best friend and colleague Nouri suffered heart failure leading to irreparable brain damage just a few weeks before. Therefore, a moment of triumph was certainly eclipsed by such a tragedy.
It seems that Van de Beek is a complex character and one who will bring some colour to Manchester United. Let's explore in more detail who this new signing is and what he will bring to the team.
Buddies call him Maradonny
While everyone acknowledges that Van de Beek is tireless, running to regain the ball even when tired, friends also recognise that he is technically skilled. While endurance will mean he is at the right place for a transition in play or at the feet of the opponent when the ball is lost, some of this has to do with his technical understanding of the game and his positioning on the pitch.
Being compared to Maradonna for his abilities on the pitch is one thing, but his character is certainly more down to earth. Look at his reaction to his friend's difficulties. He went on to score against Nice while Nouri's family were in the stand. He devoted the goal to his friend, even though the team went on to lose the game.
Ajax as a hot property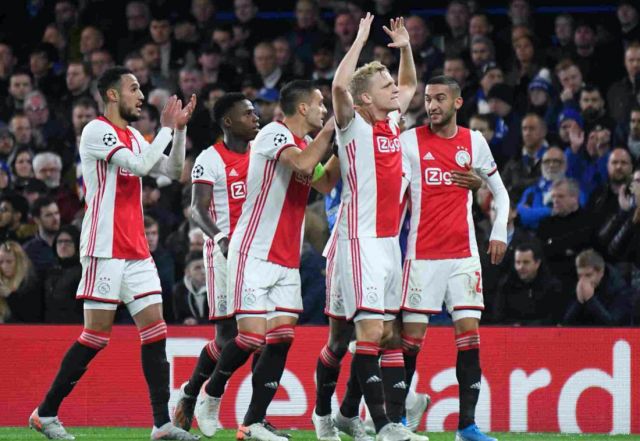 The journey through the Champion's League made most of the young and talented Ajax players hot property. De Jong went to Barcelona, Matthis de Ligt to Juventus and Van de Beek was close to signing for Real Madrid. A move to Man. Utd instead has to be seen as an equally prestigious move for the star. Man. Utd have a long history of inviting Dutch stars to the squad. Van de Beek followed the likes of Robin van Persie and Ruud van Nistelrooy. Van de Beek is well aware of the shoes he has to fill, as he watched the Premier League as he grew up.
What should United expect from Donny Van de Beek?
Van de Beek is convinced that he is the perfect fit for the current United squad. He is excited by the youth in the squad and the potential for his growth alongside other players. You can see his point. He could become part of a squad that wins everything over the years.
He is a positive minded midfielder. He enjoys making runs into the box to score the goal or to assist others. He is the perfect accompaniment to Rashford and Greenwood and adds some genuine excitement. Someone who can pierce the outer limit of the opponent's box can sometimes be a problem from the middle of the park and Van de Beek offers a solution.
Donny understands that he still has areas of his play that require work. He knows that the Premier League is competitive and he will need to improve his physicality specifically. While this was a strength when playing in Holland everyone acknowledges that it will take even more evolution of his game to last in this world-leading league.
What fans will like about their new player
He is a complement to an already strong midfield unit at United. Fernandes and Pogba are undoubtedly considered world-class. The level of positivity from this young man that he can compete for a place in the team against such stellar talent should also breed optimism in United fans.
The fans should also see something special in his attitude towards the 2017 in which he played against United. He didn't see it as a conflict to have played against his new club and still felt comfortable expressing a human disappointment at losing the match. Van de Beek is only happy if his team is winning and this sort of passion will come through for his new club too.
Finally, Manchester United will also benefit from the extensive experience of Champions' League football that Donny van de Beek has and so can translate to confidence on the pitch. The more you play in games with the highest level of pressure, the more you understand what it takes.
In short
Donny van de Beek is the positive, optimistic player that Solskjaer loves in his squad. He is an exciting addition to an already superstar midfield. As well as bringing his experience of Champions' League, he also gives his manager a choice at the edge of the box. He can come on mid way through a match and become an impact player or start in rotation when Pogba, Fernandes, Greenwood and Rashford.