Man Utd have always been at the forefront of the commercialisation of the beautiful game, with the club's owners rarely missing a trick when it comes to maximizing profit potential, be it from sponsorship deals or lucrative tie-in deals with other big brand names.
This was of course bolstered by the team's unprecedented success during the Sir Alex Ferguson years, which placed the club in the position of being not only the most successful team on the pitch, but off it as well.
Helping fund the club's major player transfers over the years have been trusty shirt sponsors, whose logos have adorned the famous red shirt in return for a tidy sum.
In this article we rate those sponsors and look ahead to the ones that could add value in the future.
#4 – Chevrolet
Let's be honest, since General Motors came on the shirt sponsorship scene things at Old Trafford have taken a turn for the worse, and for that reason alone the American car maker comes in at number 4.
Although the sponsorship deal has undoubtedly allowed Man Utd to expand its brand to the other side of the Atlantic, no one in the UK really drives a Chevrolet. Pogba and Co. may as well be running around in shirts with Dunkin Donuts or Wendy's on their front.
The current deal is due to expire soon, so hopefully, the board can find a shirt sponsor that is more in keeping with Man Utd's club values.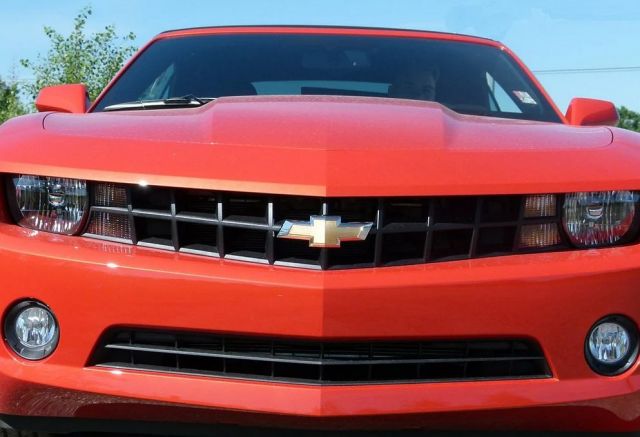 NFL fans might be expected to be seen tearing around in a spanking new Chevy, but Premier League followers not so much.
#3 – Aon and AIG
At least cars are cool, but there really is very little that appeals about a finance or insurance company. We lumped these two together because despite them being ever-present during one of the most successful periods in the club's history, we doubt any fan could tell you exactly what either firm does to make its money.
Of course, that is not so important when Cristiano Ronaldo is firing in goals left, right and centre, but it does mean that neither of these two three-letter corporate goliaths were ever going to break into the top two.
#2 – Vodafone
Having won the Champions League during the 98/99 campaign and the new millennium looming on the horizon, Old Trafford's big bods decided it was time to start afresh, by ditching Sharp's VHS and CD players in order to join the mobile revolution with Vodafone.
The move was a masterstroke, with the Red Devils retaining their Premier League title and thus etching the Vodafone logo into the psyches of English football fans no matter who they supported.
The Vodafone sponsorship will also be remembered for presiding over the entertaining spats between David Beckham and Fergie.
What Comes Next?
Before we reveal which shirt sponsor claimed the number 1 spot, we thought it a good idea to look ahead to what Man Utd players and fans will be wearing when the Chevrolet deal ends in 2021.
With many Premier League rivals looking to strike while the footballing iron is hot in China, Utd were mooted to be signing a record deal with Chinese firm Haier, although that has since gone quiet. Perhaps better deals could be made with a rejuvenated brand such as PokerStars that has a strong US presence or even current shirt sleeve sponsor Kohler Co. could step up to the plate, seeing as they are also well respected stateside.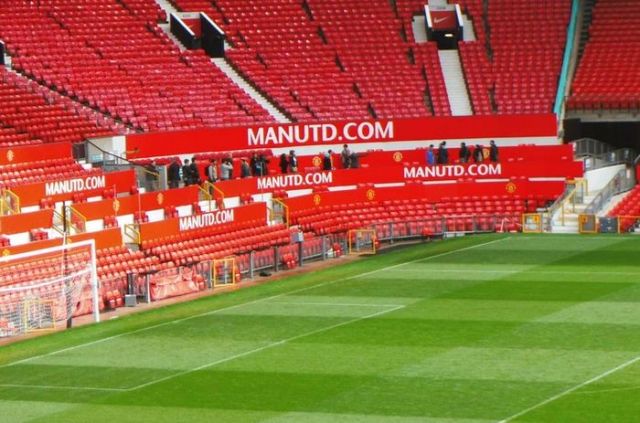 Which firm will follow the likes of Aon and Vodafone to write themselves into the Old Trafford history books?
#1 – Sharp
There was never really any doubt was there? Not only were this electronics firm the club's longest serving shirt sponsor, they also played a part in fronting kits that looked every bit as good on the barrel chest of Steve Bruce in his heyday as they did on the gangly torsos of Ryan Giggs or Nicky Butt.
It will take an extra special brand logo to oust Sharp from its number 1 shirt sponsorship ranking. It was even the sponsor on one of the best away kits the team has ever worn!
Read more: Jesse Lingard still has a role at United, says Luke Chadwick