The updated ratings for players on FIFA 21 have been released online, with the launch of EA's newest instalment of the video game just around the corner.
Mason Greenwood has been rewarded for his remarkable breakthrough season with major updates to his ratings, and the Daily Mail claim the Manchester United youngster is among the most-improved young players on FIFA 21.
The United forward has been given a rating of 77 — a rise from 67 in FIFA 20 — after scoring 16 goals last season whilst also becoming an England international.
The launch is set on October and the game will be available on Playstation 4, Xbox One, Nintendo Switch and Microsoft Windows.
FIFA 21 most-improved players
1. Kambulla (Albania)
2. Kulusevski (Sweden)
3. Cordova (Italy)
4. Tapsoba (Burkinabe)
5. Baumgartner (Austria)
6. Haaland (Norway)
7. Greenwood (England)
8. Saka (England)
9. Davies (Canada)
Greenwood's ratings can be viewed below: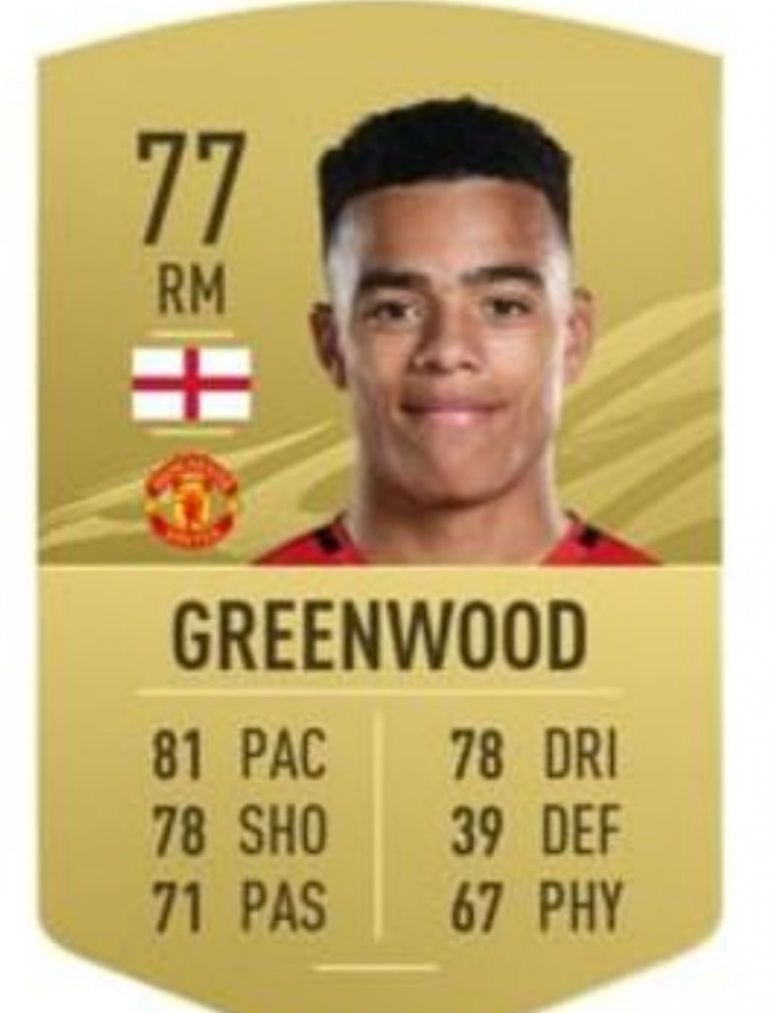 The Manchester United youngster has been caught up in a negative media storm after being axed from the England squad for breaching COVID-19 protocols. Moreover, The Sun released historic photos of Greenwood allegedly inhaling laughing gas.
However, Gary Neville condemns The Sun's exclusive because he feels Greenwood is being victimised by the media.
Greenwood needs to keep his head down and let his feet do the talking. As Neville says, if United fans could attend the season opener against Crystal Palace they would be signing his name throughout the game.
He's one of our own!
Read more: Former Manchester United goalkeeper Roy Carroll opens up on struggles with alcoholism