Manchester United assistant manager Mike Phelan has followed Jadon Sancho on Instagram amid the transfer speculation, potentially showing that the Red Devils are closing in on a deal.
It doesn't mean a transfer is imminent but why would Phelan follow Sancho, knowing the press would make a big deal of it, when he's been so closely linked with a move to United?
We probably dig too deep into transfer news because going off this logic, Lionel Messi follows Chelsea and he won't be moving to Stamford Bridge this summer anytime soon.
Silly season was in overdrive last night when United fans noticed a rise in the stock market, which apparently suggests something big is about to happen. I wouldn't hold my breathe on that front but it shows the extent people will go to put their mind at rest over football transfers.
Check out the screenshot below of Mike Phelan following Jadon Sancho on Instagram: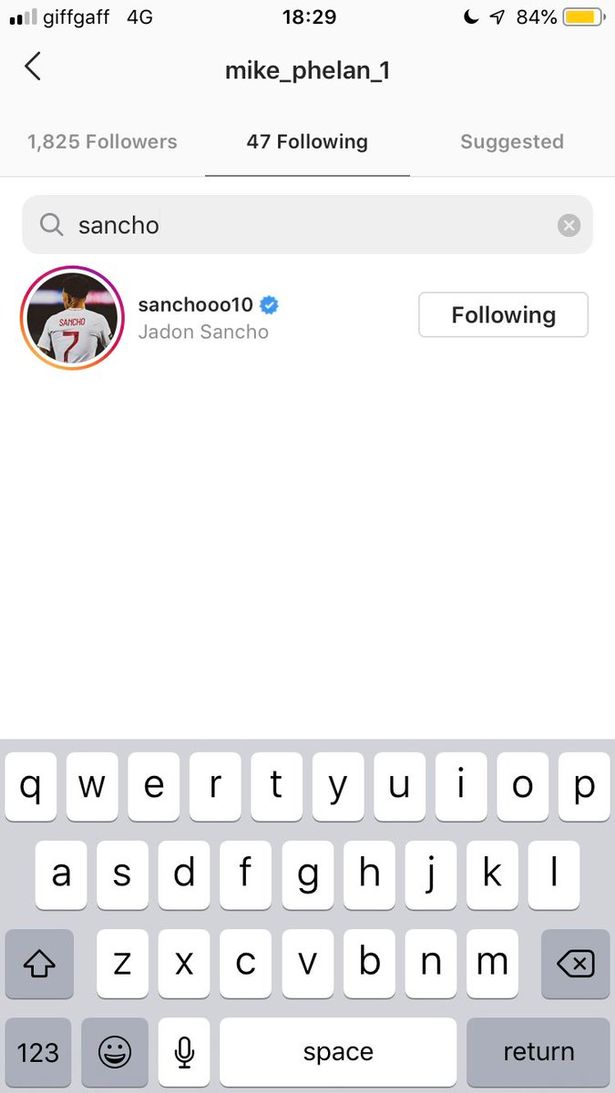 Melissa Reddy, senior football correspondent for The Independent, has suggested that the transfer hinges on how much United are willing to pay to sign him this summer.
Speaking to Sky Sports, Reddy said: "It feels Dortmund are comfortable he will be staying. But this just feels like a case of money.
"If Manchester United are willing to pay what Dortmund value Sancho as, he becomes a United player.
"We know there has been a tendency in the past for United to play the long game, haggle over money, and eventually pay what the club want anyway. We saw that with Harry Maguire and Fernandes.
"But, with that. You are starving the player of the chance to come in earlier and apt to the team, and form chemistry, understand the club of the club, and if that happens again, I don't think supporters will appreciate that, to let so long pass before paying what they wanted anyway.
"Sancho is an incredible player, and not just because of his profile, his attributes — his intelligence and technique — he has it all."
As a young footballer, Sancho is seen as one of the world's best.
And a transfer to Manchester United will make him one of the world's best known players. It will rise his profile and potentially to a level he won't be able to handle, so many players before him.
This club is a different animal. Borussia Dortmund may be big but United is on a completely different world.
Sancho scored 17 goals and made 16 assists in 32 Bundesliga games last season. I think he's ready for a bigger stage than what BVB can offer.
Read more: Man United poach Atletico Madrid starlet as Reds' stunning raid on Spanish youth continues