Mason Greenwood finds himself in a spot of bother.
It's certainly not how he wanted his first England call-up to end, and Gareth Southgate is expected to comment on it shortly when he addresses the media.
I've no doubt the England manager will be extremely disappointed that he has had to leave Greenwood, as well as Man City's Phil Foden, in Iceland when the rest of the squad got on a flight to Denmark today.
The reasons we've been presented with, as per Icelandic website 433.is, are not pretty.
Greenwood and Foden are accused to have invited two girls to the team hotel yesterday — with pictures allegedly appearing on Snapchat…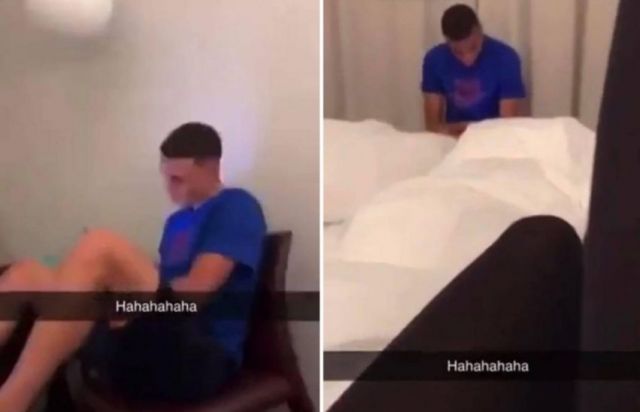 It is understood that they've been left behind after breaking the biosecure bundle rule surrounding the England camp and have been dropped for the game against Denmark as a result.
The pair should are expected to return to Premier League football again and shouldn't risk meeting people outside their circles whilst in the middle of a global pandemic.
Apparently neither of the players know how they will return to their clubs. Times reporter Martyn Ziegler suggests that United and City may have to arrange a private jet. Brilliant.
Quite how the players return from Iceland to UK is going to be a tricky one too… clubs may have to put on a private jet?

— Martyn Ziegler (@martynziegler) September 7, 2020
Although I couldn't care less for the England national team, you've got to be disappointed with Greenwood's behaviour while away with the senior squad for the first time. It's a big moment in his career and he has not behaved professionally. He needs to be reminded that when he is away with England he is still representing United.
Read more: Manchester United keen to sign striker for U23s side in transfer market