Marcus Rashford is not hiding his excitement when it comes to potentially becoming team-mates with Ajax midfielder Donny van de Beek.
The Reds are closing in on a £40m deal for Netherlands international Van de Beek, despite reported interest from La Liga duo Barcelona and Real Madrid, and we've been monitoring our players' social media activity.
Marcus Rashford has been spotted liking a tweet from Italian journalist Fabrizio Romano about the deal.
Of course, it remains to be seen when this move will finally be made official, but we've got a good feeling about this one. It helps that Rashford does too!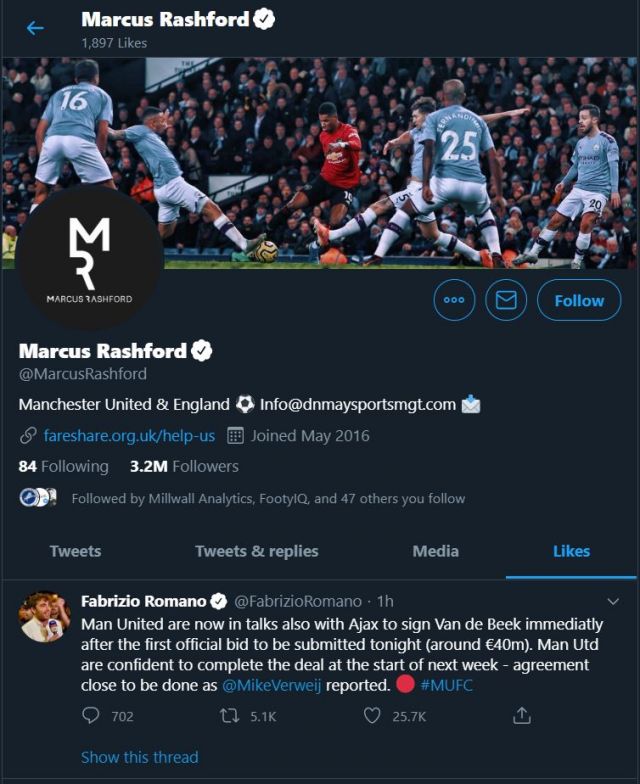 Now it's a waiting game for the big announcement.
Van de Beek is set to become a United player and he will be a great addition to the squad.
A midfield trio of Bruno Fernandes, Paul Pogba and Van de Beek will be great to watch.
Bring it on!
Read more: Manchester United target 3 more signings after Van de Beek is announced