Manchester United should look to Portugal in an attempt to build one of the best youth academies in world football.
As fans are seeing more often, United's pulling power in the transfer market has become increasingly frustrating, with the Reds often held to ransom by other clubs due to their financial power.
One avenue the Reds could look to explore in order to help secure their future opportunities is raiding Portugal's youth talent, Benfica's to be precise.
The Portuguese outfit have one of, if not, the best youth sides in world football. Given United's superb history with Portuguese talent such as Cristiano Ronaldo and most recently Bruno Fernandes, delving into what is a relatively un-tapped market could prove decisive in a few seasons time.
I have broken down four players currently plying their trade for Benfica's under 19s and under 23s which I believe United's academy should be taking a serious look at.
Diogo Nascimento | 17 | Central Midfielder | Benfica U19
Nascimento would be a superb addition to United's leading academy. The youngster operates in a centralised area of the pitch and possesses some superb technical ability.
After enduring a wonderful campaign with Benfica's under 17s having been directly involved with a goal every 175 minutes the youngster's raw creative capabilities are apparent for all to see.
Tipped to replicate a style of play similar to Premier League great David Silva, Nascimento would be a great acquisition for United as they look to continue their conveyor belt of young talent.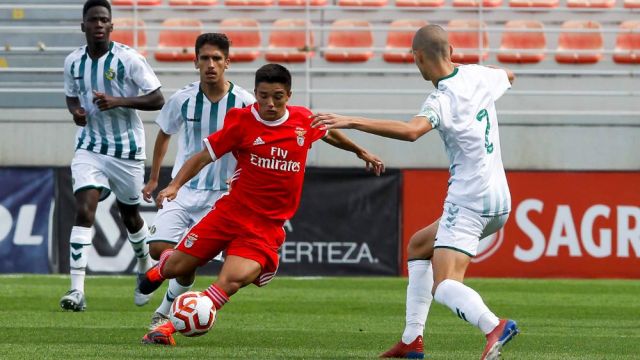 Umaro Embaló | 19 | Right Winger | Benfica U23
With so much hype in recent months around the likes of Jadon Sancho, I do honestly believe a player we'll see emulate such speculation in a few years time is Benfica under 23s winger Umaro Embalo.
The 19-year-old is electrically exciting but not only his offensive driving style reminiscent of a young Ousmane Dembele, the lad can finish too.
Embalo has racked up a monumental tally for Benfica's under 19s and 23s having scored 18 and assisted a further 15 in 49 appearances in all competitions.
Perhaps most impressive for an attacking winger, Embalo boasts a passing accuracy of 75%, extremely impressive for a player who puts in, on average, a cross every 20 minutes.
Considering United's history with Portuguese attackers, it could be a wise move to snap up this young talent before his efforts catch the eye of other European giants.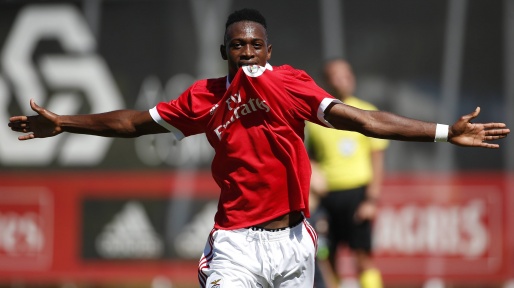 Goncalo Ramos | 19 | Striker | Benfica U23
Benfica's young striker has all the makings of a top-tier forward in years to come.
He is technically sound, he is direct and is very useful with his head too.
Ramos has been directly involved in 21 goals in just 38 appearances in all competitions this season for Benfica's B side with his latest goal coming earlier this week against Dinimo Zagareb in the UEFA Youth League quarter-finals.
The young Portuguese striker has a very bright future ahead of him and do not be surprised to see him lighting up top senior European football in the coming seasons.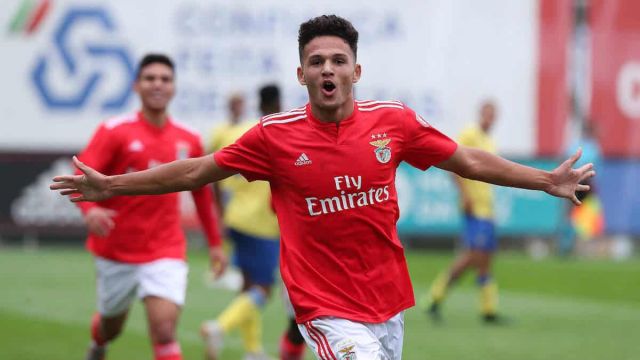 Tiago Araújo | 19 | Left-back | Benfica U23
This boy is special.
I have without a doubt saved the best for last here, folks.
Araujo is one of the most naturally gifted left-sided wing-backs I have ever seen. The young Portuguese defender's game is wise beyond his tender years and although he already operates a solid defensive game for a 19-year-old, his offensive capabilities are just something else.
The talented wide-man will have the opportunity to really hone in on where his best position is in the near future as currently he possesses the versatility to operate as a left wing-back or a left winger.
The youngster's ability to beat his man by effectively utilising his opportunities to overlap and whip inch-perfect balls into the box is arguably two of his best attributes, he's final third decision making really does set his game apart from his peers.
Araujo's latest goal contribution came in his side's 3-1 dismantling of Dinamo Zagreb's youth team in the UEFA Youth League quarter-finals earlier this week when he provided a pin-point delivery into the box for team-mate Goncalo Ramos who headed home his side's second of the afternoon.
Of course, it goes without saying, Araujo is raw and has a lot of learning to do in the next few years as he seeks to become one of Europe's hottest prospects, but make no mistake, the youngster is destined to reach the very top.
Oh and did I mention he shares the same agent as a certain Bruno Fernandes?
Sign him up, Ed.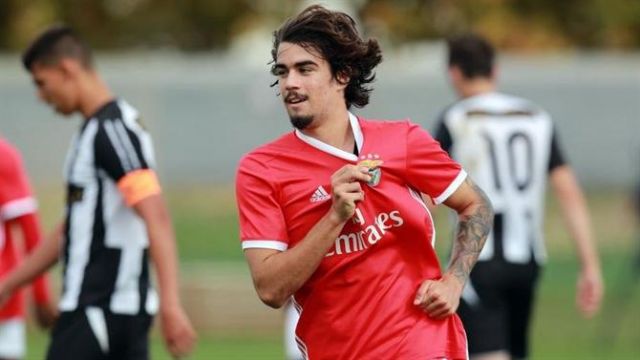 Stats courtesy of WyScout.