Manchester United have updated their official club website with Dean Henderson added in the goalkeeper section for the 2020-21 season.
Henderson was brilliant while on loan at Sheffield United last term and the season prior, in which the Blades achieved Premier League promotion only to go on and finish ninth in the top-flight.
Having returned from Sheffield United it is obviously for Henderson to be added to United's first-team list, however, it's still a step up from being listed as an U23s player on the website during his two loan spells under Chris Wilder at Bramall Lane.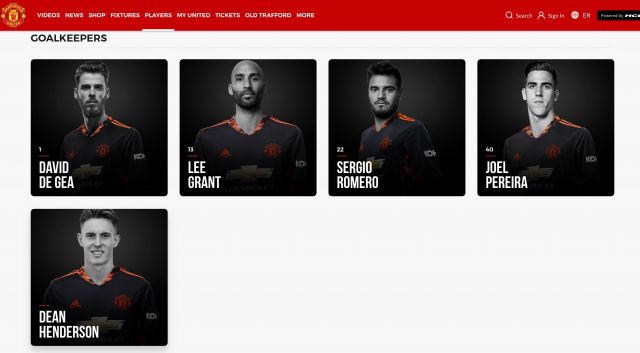 There is still some uncertainty around his future with Ole Gunnar Solskjaer having a dilemma on his hands. If De Gea doesn't bounce back from his shoddy form, what good is it sending Henderson back out on loan?
I'm not under the impression that Henderson has done enough to be United's first-team goalkeeper. I'll reserve my judgement until I see him in action at Old Trafford or in a United shirt at Anfield when the pressure is on.
It's a big step up from Sheffield United but I don't agree with pundits ultimately using that as a reason not to consider Henderson as De Gea's replacement. The Spaniard was young when he came to United and had to learn the hard way. At least Henderson has experience in the Premier League.
There's obviously a chance it will backfire as Henderson could struggle with the pressure that comes with being United's first  choice  goalkeeper.
The Daily Mail claim Solskjaer does not have room for three senior goalkeepers in his squad. He knows Henderson won't come back to play second fiddle and does Romero want to be pushed further down the pecking order?
I question Romero's mentality because there has been points this season when he should have been knocking on Solskjaer's door about replacing De Gea. Maybe Solskjaer doesn't fully trust him. After all, it's the manager who sees De Gea and Romero in training every day. This isn't FIFA.
Henderson signed a new 3-year deal with United in July.
Read more: Manchester United youngsters that deserve huge rating upgrades in FIFA 21