What can you tell us about Curtis Woodhouse? Nothing, probably.
The truth is, he will be forever known for his bizarre takes on Twitter rather than his football career.
In a series of tweets, jealousy got the better of Woodhouse as he took aim at Ryan Giggs, who played over 900 games, scored 168 goals, and won 13 Premier League titles, two Champions League trophies and other major honours.
Woodhouse's argument — a very flawed one — suggests Giggs' longevity means he's talked about as one of the greats, rather than because of his footballing ability.
A quick read through his Twitter (@curtiswoodhous8) and you will all see he spent his weekend bickering with United fans and making all sorts of bizarre statements.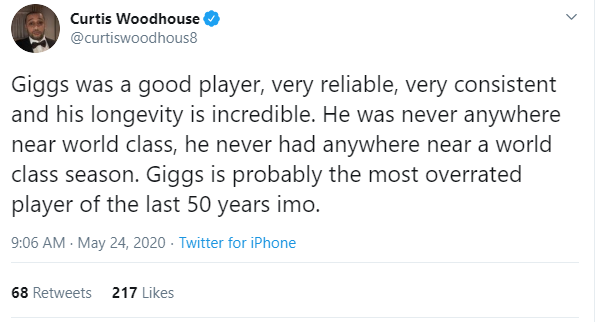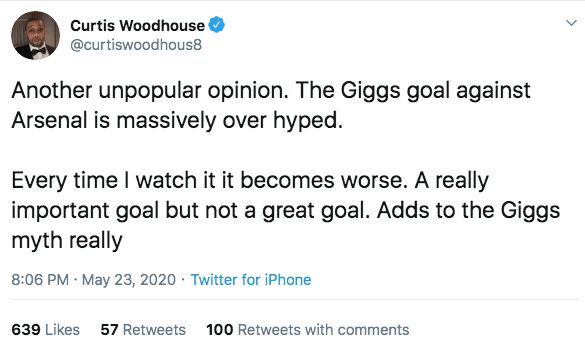 It wasn't long before I found more idiotic opinions from Woodhouse.
This time a flurry of tweets on Paul Scholes being overrated – but this tweet really takes the biscuit because Scholes was 34 and 36 for the Champions League finals he mentioned, though we won it in 2008 when he started.
Gerrard, who he claims was a better player than Scholes, was playing in the MLS at 36. Go figure!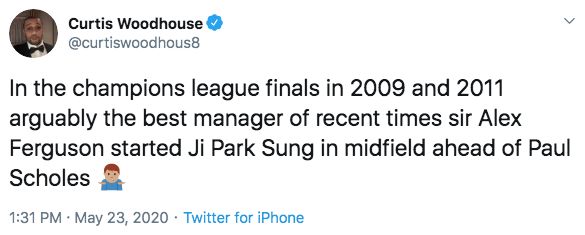 Paul Scholes' son Aaron jumped in with a scorcher of a tweet.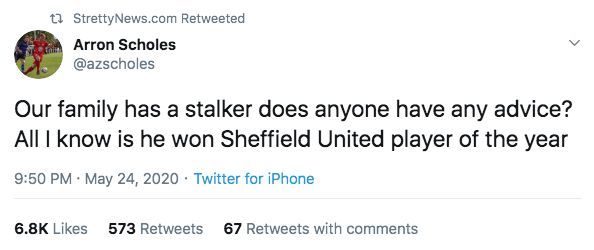 An finally, this tweet of old will help teach you a little about Woodhouse's attempts to gain followers and attention on social media. A trend I can see more irrelevant former player using.
Sorry, but calling Jesse Lingard elite is just another example of trolling…
Woodhouse claims he is not on Twitter to pass comments on anybody's personal life, he's just giving his opinion on football, but at the same time he is lapping up tweets thanking him for winding up United fans. In another tweet he states: "Let's keep it a bit civil please. We can all disagree that's cool but I'm not into all the other stuff, that's absolutely none of my business."
But pointlessly baiting people on Twitter is your thing?
READ MORE: Dean Henderson will not settle for back-up role at Manchester United
Want more United? Subscribe to Stretty News' Patreon for bonus content. Also check out the Strettycast – #1 Manchester United podcast.