Despite being just 22-years-old, Marcus Rashford has been playing top-flight football for Manchester United for the past five years.
Rashford had a memorable debut season (2015/16) scoring four goals in his first two games shortly followed by becoming the youngest ever goalscorer in a Manchester Derby.
After such an explosive entrance into top flight football, the expectations placed on Rashford's slender shoulders were to be high.
Having scored five and assisting two goals in just eleven league appearances, all eyes were on the young English talent heading into the 2016/17 season.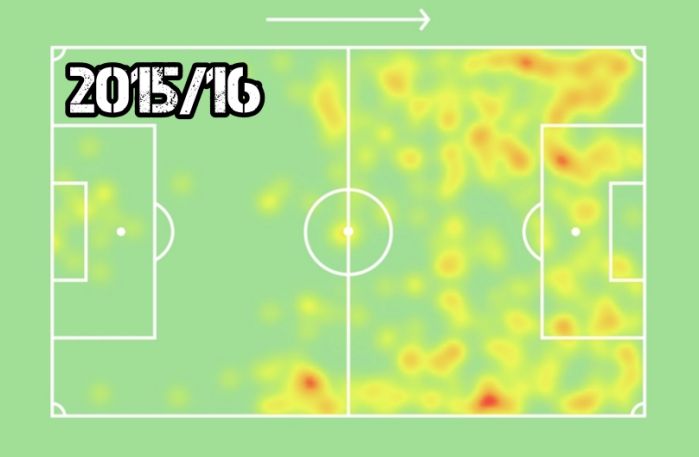 The following season saw Rashford called up to England's senior international squad, the forward managed to score just three minutes into his debut against Australia.
Domestically, the beginning of the 2016/17 season saw Louis van Gaal depart Manchester United and José Mourinho take charge.
At the tender age of just 18, there was increasing concern that Rashford would fall victim to Mourinho's stereotypical preference to prioritise experience over youth.
However, that wasn't to be the case, surprisingly, Rashford went on to feature an impressive thirty two times for the Reds in the Premier League that season. As the games racked up, it was becoming more apparent that Mourinho was undecided as to where Marcus' most effective position was.
Often utilised on both wide flanks, Mourinho also tried Rashford in a more central role. Rashford ended his second senior season with a total of just six goal contributions.
The 2017/18 season saw Rashford head into his full second senior season.
It was to be under the guidance of the self proclaimed 'Special One' that Rashford featured twenty one times on the left wing from thirty five starts in the league. The decision to develop Rashford as a left sided winger saw the Englishman boast an average goal contribution of one less than every three games.
A disrupted opening to the 2018/19 season saw a suspended Rashford start just three times out of the first six games. José Mourinho's reign was to come to an end just three months later.
During the first half of the 18/19 season, prior to Mourinho's sacking, Rashford had featured fourteen times for United domestically, surprisingly, just four of those appearances saw Rashford positioned on the left flank. Mourinho's seemingly predictable nature of tinkering with a squad's structure meant Rashford only managed to bag three goals.
It was to be the arrival of the current manager Ole Gunner Solskjaer in December 2018 that Rashford would find his best form though.
Solksjaer saw Rashford as the answer to Manchester United's striker problems. During the second half of the 2018/19 season, Rashford was not stationed on the left once, instead, he was deployed as a lone striker. Rashford did manage to net a respectable seven times domestically as a lone striker but Solskjaer clearly felt there was better to be extracted from the Manchester born and bred number 10.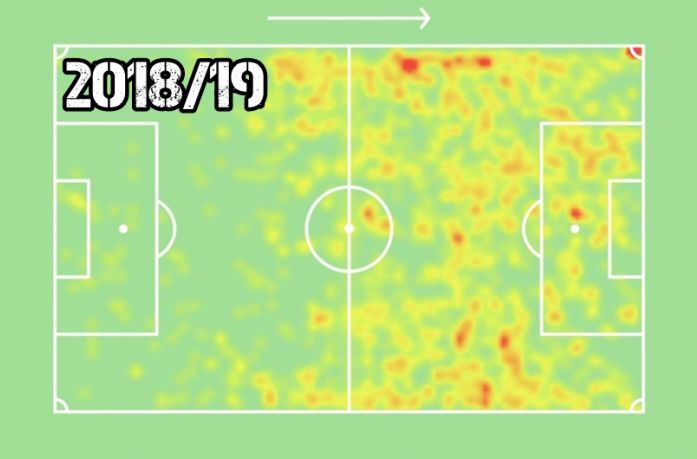 Having recently seen his manager be handed a permanent deal, the 2019/20 season saw Rashford become only the third youngest player to reach 200 appearances for Manchester United. This season would also be the one to see Rashford showcase some of his finest form yet.
Solskjaer had clearly made a conscious decision during that pre-season that his electrifying number 10's most effective role would be best suited to the left side of the pitch in the form of an inside forward, something his predecessors had failed to acknowledge.
A modern day inside forward displays superb offensive attributes and flair. Most notably though, an inside forward will be utilised on the opposite side of a pitch to their strongest foot, this is unquestionably why we see a far greater impact from a left sided Marcus Rashford in comparison with a right sided Marcus Rashford.
Without a doubt, a key contributor to Solskjaer's retention by the Manchester United hierarchy was his ability to realise how to get the best version of Rashford.
Unfortunately, a long term back injury sustained against Norwich at the beginning of 2020 meant Rashford was sidelined for seven games before the league was declared suspended due to the global COVID-19 outbreak.
However, prior to Rashford's injury, the young forward was displaying his most impressive numbers to date, scoring fourteen and assisting four in just twenty two games saw Rashford's average goal contribution rise to one in every 1.22 games. Rashford's on field performances meant he ranked number one amung all U23 players across Europe's top five leagues. Injury induced, Rashford was projected to score a highly impressive twenty five goals in all competitions this season.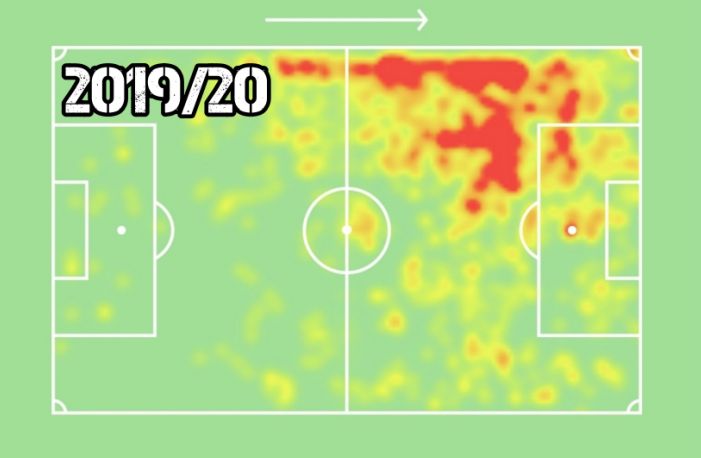 An area of Rashford's development which may, or may not have gone unnoticed by fans, is his physical stature. Rashford has grown into a frame reminiscent of some of the world's greatest athletes. Rashford's new found muscular build has meant even his top speed has seen an increase over the last five years.
The Englishman was clocked motoring at a top speed of 22.57mph this season, in comparison with a top speed of 21.84mph during his debut season all the way back in 2015.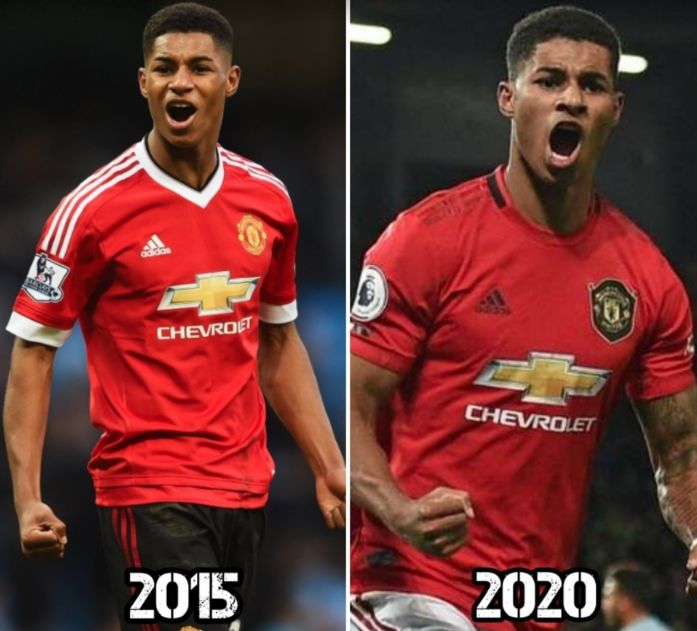 With the 2019/20 season looking more and more likely to resume at some point during the summer, Marcus Rashford will be keen to ensure his rehabilitation from a spinal stress fracture is successful.
United fans should feel a sense of security and optimism around the return of one of their best attacking threats. Marcus Rashford is one of the few players at United who fans can say with absolute confidence has nailed down his best position.

READ MORE: Victor Lindelof names his greatest ever Manchester United teammate
Want more United? Subscribe to Stretty News' Patreon for bonus content. Also check out the Strettycast – #1 Manchester United podcast.