Tweet, tweet, tweet…
The latest trend in Twitter's football community is something referred to as unpopular opinion threads. The more outrageous the better, in terms of likes and clout gain.
I don't bother with that nonsense because there's so much crap on Twitter we (@StrettyNews) don't need to add to it.
Ironically, a thread we are going to look at was started by a Twitter user with 'respect' in their username. They happily invest in a debate about overrated players… So just imagine the level of abuse that conversation would attract on the internet.
Respect?
Marcus Rashford was having his best season yet this term, scoring 19 goals in all competitions to consider him among the Premier League's best performing wingers, but it was ended prematurely after a double stress fracture.
It appears the lack of football is driving people crazy. People like @ballrespect…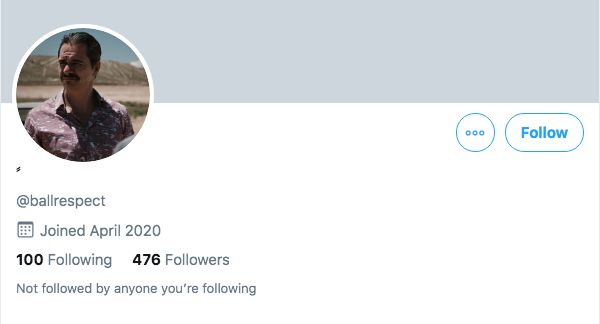 The Twitter user in question goes on a strange rant about why Rashford is "overrated" by United fans.
A summary of his Twitter 'hot take' can be read below:
Rashford's 14 foals and 4 assists in the Premier League are 'above average'
His season was ended abruptly in January by injury. Those are impressive stats for a 22-year-old who is heavily relied upon at the biggest club in the country.
A point is made that five of those 14 goals were from penalties.
And?
Mbappe is 'levels above' Rashford as he's scored more goals
Who says otherwise? You are trying to prove Rashford is overrated and you compare him to the best young footballer in the world. Our friend 'ballrespect' is digging an almighty hole for himself.
Doesn't he think Rashford would score more goals if he played for PSG in Ligue 1?
The next one is golden…
Bournemouth striker Josh King is better because he's outscored Rashford in the last four seasons.
Rashford was not worthy of being in England Euro 2020 (postponed and renamed Euro 2021) squad due to 10 goals in 38 appearances.
So you get the idea. How make an outrageous football thread on Twitter. Perfect example below:
after having an above average season, united fans (as they always do) have started overrating how good marcus rashford is and some have even gone as far as calling him "world class" which is beyond a joke

— ً (@ballrespect) May 8, 2020
"rashford is better than mbappé"
since the start of the 18/19 season, mbappé has scored more goals (69) than rashford has in his entire career (64)

— ً (@ballrespect) May 8, 2020
"rashford should start for england in the upcoming the euros"

marcus rashford for england:

38 apps, 10 goals, 2 assists

you can see why southgate prefers playing raheem sterling as a striker instead of playing with rashford on the wing

— ً (@ballrespect) May 8, 2020
This would win a prize for stupidity. An incredible feat on Twitter, right?
READ MORE: Sunday round-up: Manchester United make initial enquiry for young La Liga defender