It's a Friday evening, I've just come home from work to be greeted by the dogs as I've walked through the door. Come into the living room to see the better half and ask how her day has been, followed by a quick hold with my three-month-old son along with some silly face games.
We discuss what takeaway we are going to have, then I proceed to park myself up on the settee for the rest of the evening, watching Sky Sports News. The date, 31st January 2020, better known as "Deadline Day".
Now the January Deadline Day for me has always been somewhat of an anti-climax. Manchester United are always linked to so many players, that fans are usually left disappointed when these players aren't arriving at Carrington. Bruno Fernandes signed the day before following a prolonged saga, but it was a coup nonetheless.
Then there's Erling Braut-Haaland. As much as he signed for Dortmund way before the transfer window ended, the "will he, won't he" drama was torture to say the least. Once Mino Raiola got involved it seemed inevitable that Haaland's future lied away from Old Trafford. So with the hottest goal scoring prospect, one United had a realistic chance of signing, no longer on the market, who were the options?
An Unexpected Twist
As deadline day was fast approaching it's closing hours, an unexpected name was reported; Odion Ighalo.
We all remember Ighalo's heroics for Watford in their first season back in the top tier, scoring 15 leagues goals. His second season, however, was a complete contrast, scoring only 1 league goal before finding himself on a flight to China in early 2017 half way through the season. As much as his goal scoring record in China is respectable, to compare the Premier League to the much inferior Chinese Super League would be nothing short of an insult.
When it seemed like the Ighalo story was with merit and looked like a strong possibility, the reaction of the fans seemed more bemused. How have we gone from almost signing Haaland to signing a Premier League exile? What didn't help matters is that Haaland's start for Dortmund was nothing short of astonishing, scoring five goals in his opening two matches. Ighalo could arrive to find himself on the ropes before even kicking a ball.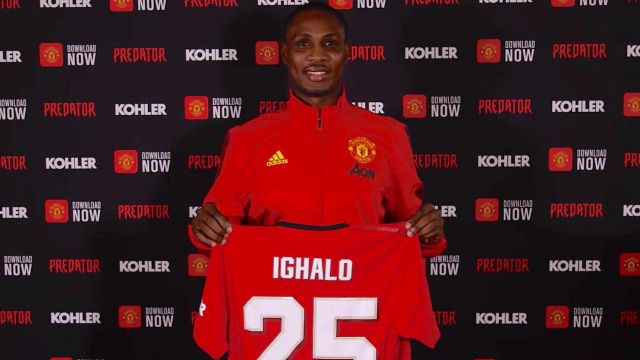 Now I am one of those fans who likes to be positive, some may call it blind optimism. As much as Ighalo would never have entered my head to help stoke the fire of our under-performing side, I tried to put things into some context. He has joined as a back-up for our main attackers to play in lesser games, allowing Martial to have some rest. This is a loan signing so there isn't a commitment to keep him. It is inexpensive compared to alternatives who would have, in all honesty, been nothing short of a panic buy. Finally, he is different to what we have already.
A Similar Story?
Back in 2007, United were in a similar position with their attacking options. Solskjaer and Alan Smith were injured and Ferguson wasn't comfortable having his two available strikers play every match. Wayne Rooney was only 21 and Louis Saha was injury prone, someone else was needed.
At the time, United were pushing for the title rather than just a Champions League place, but there was still a prize to be claimed in both scenarios. Ferguson made a move that was unexpected for a striker playing in a far inferior league. Step up Henrik Larsson.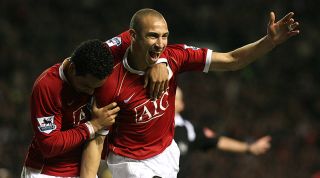 When Larsson joined United on a three-month loan deal during the Allsvenskan off season, many supporters were confused by the signing. Why were United signing a 35-year-old striker, who is way past his best, on loan? Were financial constraints imposed on Ferguson by the Glazers?
Larsson went on to be a sensation, scoring in his debut against Aston Villa in the FA Cup, then coming off the bench against Watford to score the fourth in a 4-0 win at Old Trafford. Although Larsson left in March, United fans and players alike remember him fondly. Ferguson had wanted the Swede to stay until at least the end of the season, but Larsson had made a promise to his family and parent club, Helsingborg, that he would return after his loan spell.
Now if you look at the statistics for Larsson, 3 goals in 13 games, someone who didn't watch his games would downplay his impact. For reasons like this, I loathe statistics and abhor it when they are used as an means to an end in footballing debates. But it was evident that Larsson's impact was more than the stats that go with it as he was highly appreciated by teammates and of course, Fergie. He was even awarded a Premier League medal, although he didn't play enough matches as Ferguson requested special dispensation.
Now to stress, I am not comparing Henrik Larsson and Odion Ighalo as players, that would be unfair given the amazing career Larsson had. But what I do see a similarity in is the ways in which they have joined Manchester United as an underwhelming loan signing, not expected to make too much of a difference to the performance of the team.
How is Ighalo's impact similar?
Ighalo made his debut for United against Chelsea, coming on in the 90th minute to get a small taste of being a Manchester United player. Despite whatever feelings fans may have had of Ighalo's signing, we all wanted him to score a goal. When Fred slipped Ighalo through for a one on one, we all got out of our seats. Unfortunately, it wasn't to be a debut goal like that of Larsson as Willy Cabellero's right leg spoiled the moment, but his cameo left us feeling positive.
Ighalo in his next two league matches continued to be a peripheral figure, coming on to help the team in the dying stages, but it has been in the Europa League and FA Cup where he has shined. He contributed a goal in both 5-0 demolitions of Club Bruge and LASK, the latter goal being a moment of magic.
Receiving a lofted ball by the talismanic Bruno Fernandes, Ighalo controlled the ball beautifully with his right foot, then proceeded to juggle the ball between his feet in the air. Confusing the LASK defenders, he found an opening where he volleyed the ball with his left foot straight into the top corner.
Now detractors may say it was only LASK or it was played in an empty stadium so had the feel of a training match. The fact is it was an official match in a European competition. LASK had also beaten some respectable sides such AZ Alkmaar, PSV and Sporting, the latter two they had convincingly beat 4-1 and 3-0 respectively.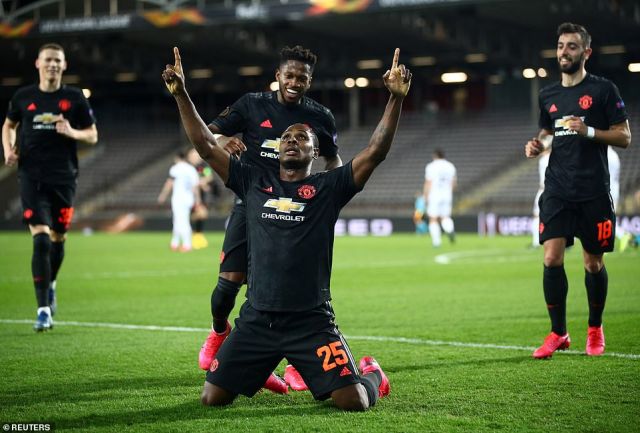 Back to the Premier League against Manchester City, Ighalo is brought on in the dying stages of the match to help settle the team and provide some hold up play. David De Gea clears the ball out of his hands and the ball drops from the sky to Ighalo, where with his first touch he completely kills the ball and lays it off to Fred whilst under pressure. The touch wouldn't have looked out of place in a Zidane YouTube compilation.
He was later found on the right wing, retaining possession taking the ball past two City players in the process. His final contribution to the match was holding the ball up and providing a back-heeled pass to Fred, which eventually led to Scott McTominay's wonderfully executed goal.
Will He Stay or Will He Go?
Ighalo's contribution in the derby will not be recorded in the statistics, but they are invaluable, much like Larsson's contribution in 2007. From what we have seen of the Nigerian, he is really enjoying his football and is fully committed to giving his all for the team. Through his attitude and performances, it didn't take long for the United faithful to warm to the player, which will hopefully become an unexpected love affair with a man who still can't believe his luck.
With the COVID-19 pandemic causing major interruption, it is difficult to foresee how football in England will continue. Whatever that outcome maybe, if Ighalo and United come to an arrangement where his stay at Old Trafford is extended, he will have a key involvement in the hunt for the Champions League and the cup competitions. He may not have been the signing the fans wanted, but it does feel like he may have been the signing United needed.
READ MORE: Nemanja Matic names the teammate he is missing most at Man United