Few are capable of taking Cristiano Ronaldo on when it comes to workouts. He's built like a tank, takes his professionalism seriously, and can't get enough of winning.
Cristiano Ronaldo has poked fun at Bruno Fernandes over the Manchester United star's attempt at his abs workout challenge on Instagram.
Due to the coronavirus pandemic, we're all in lockdown at our houses and trying to do all we can to stay occupied.
Footballers must also try to stay fit so that they're ready when the game does resume and many of them are trying challenges for social media.
READ MORE: Dortmund resigned to losing Man Utd target Sancho with replacement identified
United legend Ronaldo issued a 'core crusher' challenge over the weekend to see how many reps fans could do within 45 seconds, until Fernandes got involved with an impressive 142 within the time limit.
Fernandes wrote on an Instagram post: "#NikeLivingRoomCup – Week One. 117 Abs in 45 seconds. Not bad for a Sunday…"
It looks a tough challenge and I'd probably break a bone just trying for 10 seconds — nevermind 45!
Ronaldo made fun of Fernandes and replied on his own Instagram story by writing: "Train your arms instead!"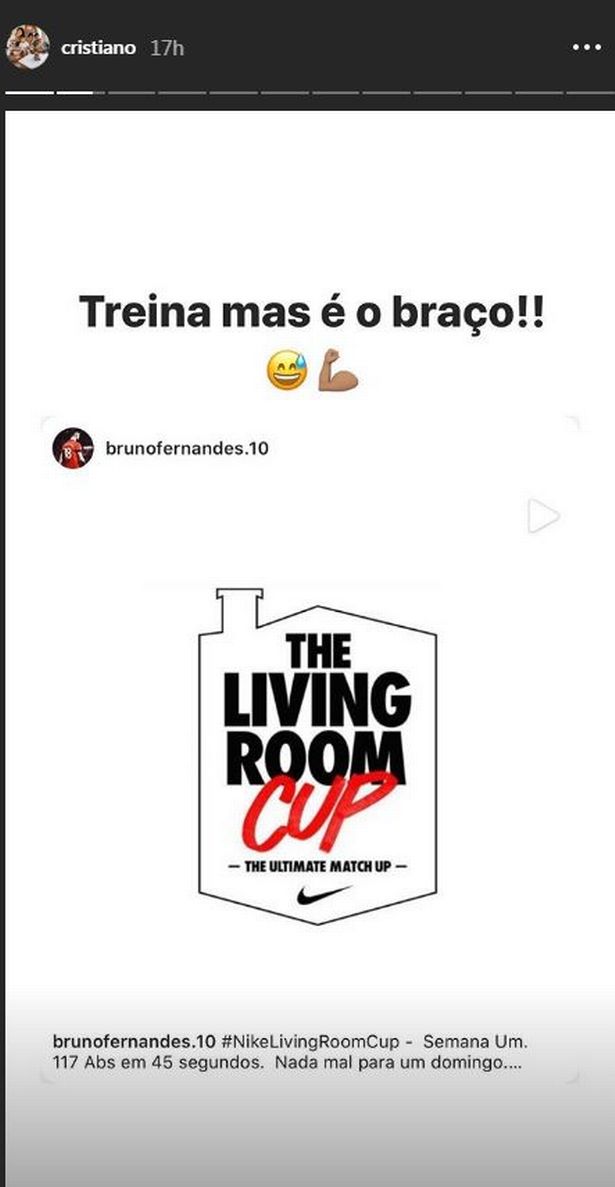 Is Fernandes known as pencil arms within the Portugal squad, or is this just a case of no-one quite being Ronaldo's size? 😂
The last thing we need now is Fernandes bulking to Romelu Lukaku's extreme ways of the past.
Meanwhile, Nemanja Matic surprised one lucky young fan who completed Soccer AM's top bin challenge.
Listen to this week's podcast – Strettycast is also available on Apple Podcasts.