Manchester United set to be worst hit by COVID-19 financial crisis in the Premier League.
The Daily Mail have published an exclusive article which takes a look at how much each Premier League club stands to lose during the COVID-19 pandemic.
Manchester United top the list as the worst hit which may raise questions over the Glazers' future as owners.
It's a significant amount of money so don't be surprised if Ole Gunnar Solskjaer's transfer kitty is cut this summer.
READ MORE: Man Utd transfer round-up: Sancho pursuit making progress, Sanchez could move to Premier League club
However, The Metro claim Solskjaer will have £150m to spend this summer, though that's without considering the impact this financial crisis will have on our clubs.
Liverpool and Tottenham announced last week that they would be furloughing staff but Liverpool then reversed their decision on Monday after being called out by their own fans and former players.
According to the report, clubs that have frequently posted losses are in for a huge hit in income.
A huge chunk of income for these clubs comes from TV rights and broadcast deals so everyone will be hit with no football aired on television during this crisis.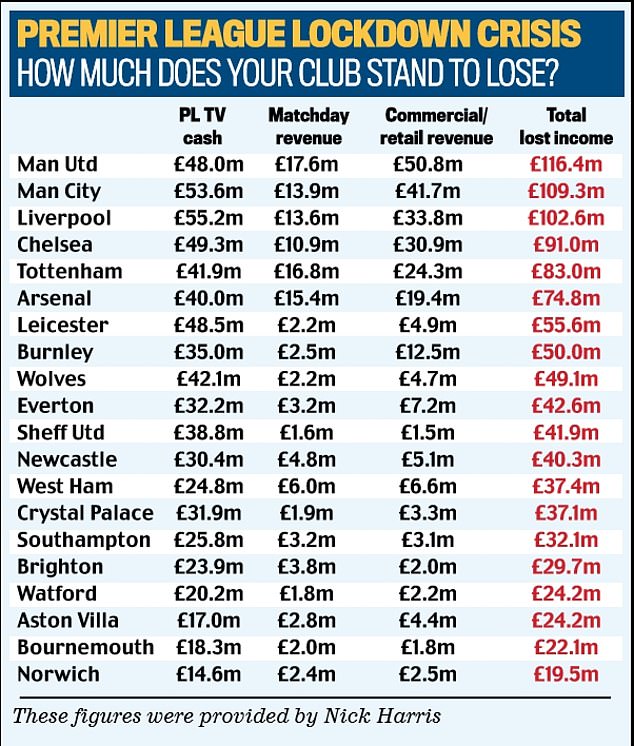 And, I must stress that in times like these our concerns should be with those with the virus and their loved ones.
Listen to this week's podcast – Strettycast is also available on Apple Podcasts.