Through what is expected to one of the countries toughest times in the past 100 years, the COVID-19 pandemic hasn't put a stop to the sovereignty and united front at the football club of Manchester. From managers to players and the club itself, Manchester United remains in top form, just in a different fashion.
Paul Pogba may have started the trend at Manchester United when the 27-year old star began a fundraiser on his birthday to fight the war on the coronavirus pandemic. The United striker and French International would promise to double the fund goal of £27,000 if it was reached.
"The impact of a large-scale outbreak, especially on poor and vulnerable children, can be immense," Pogba wrote on social media.
"It's my birthday and I'm always grateful that I, my family and friends are healthy. Nonetheless, not everybody is in good health right now.
"At times like this, we need to come together." He added.
The money raised during the fundraiser has been given to provide medical supplies for health workers. It's not the first time Pogba has given back on his birthday either, on the 26th birthday celebration he raised over £7,000 for a clear water Charity.
Is the Premier League coming back? We don't know. Is Pogba ever going to make a return? We don't know…. But one thing is certain; his kindness should be replicated by others.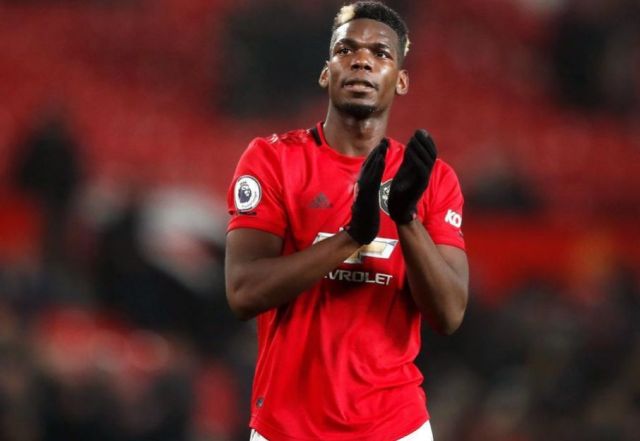 Gary Neville scores in Manchester one more time
Former Manchester United and England International Gary Neville were on the tracks of Pogba in terms of giving back during the pandemic.
Neville, who is the part-owner of 'Hotel Football' which resides opposite his former club's ground in Old Trafford, Manchester. The hotel will be closed to the public, ultimately freeing over 170 beds for the National Health Service and/or other medical staff when needed.
The former star added that none of his staff will suffer during the pandemic; no redundancies or unpaid leave for the staff at Hotel Football is something Neville is proud of.
"It is something we are delighted to have been able to agree with," Neville told the BBC.
"It is at this moment in time that the whole of our industry needs to show solidarity, not just for our staff in these uncertain times, but for the people who need the accommodation most in the coming months," Neville added.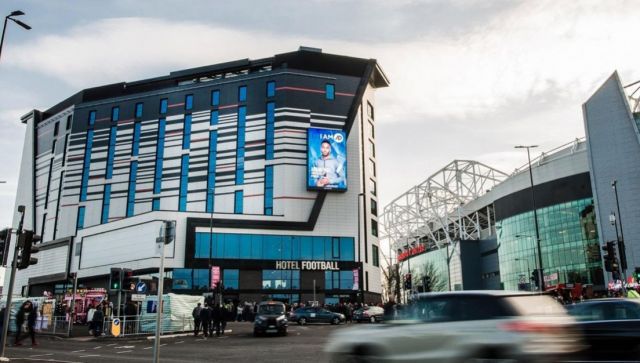 Along with Hotel Football, his former team-mate Ryan Giggs and Neville have also freed up space in their second hotel in the city centre of Manchester, adding more space for the NHS to operate.
Both hotels will be closed to the public and available to health workers.
"Our staff will operate the hotel as normal when health workers are allowed to stay there without any cost whatsoever when they need isolation away from family members who might be affected," explained Neville.
Casual match day staff for Manchester United remains paid
The club announced they will continue to pay all casual match-day staff no matter what the outcome of the COVID-19 pandemic. If the season is cancelled or remaining fixtures are played behind closed doors, the club will pay their staff as normal. This also includes postponed fixtures that are rearranged for another date.
"This goodwill gesture reflects the club's desire to reduce the financial uncertainty facing its casual workforce, and is in recognition of the crucial role they play in delivering services to supporters," said the club's vice-chairman Ed Woodward in a statement.
It's believed that the payments will total in £1 million and cover more than 3000 staff members.
One-hundred thousand donated to food banks
On the pitch, bitter rivals… Off the pitch, a team.
Manchester United and Manchester City have joined forces to donate £100,000 to food banks across Manchester to help tackle the coronavirus pandemic.
Each club has donated £50,000 to the Trussell Trust, on top of this the Manchester United Supporters Trust said they were bombarded with support after Everton and Liverpool's fans pledged an added £3000 towards the charity.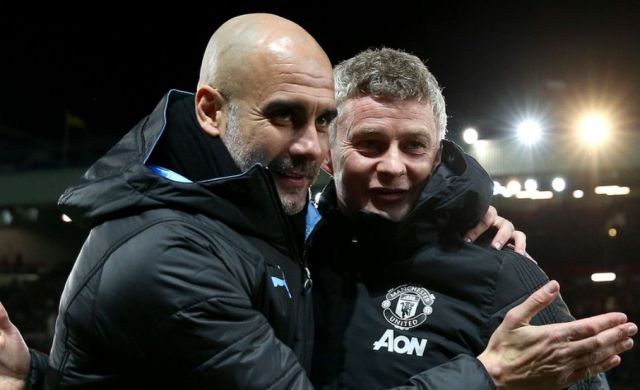 Manchester United and Manchester City released a joint statement: "We are proud of the role our supporters play in helping local food banks and recognise the increased strain likely to be placed on these charities by the impact of coronavirus."
A spokesperson for the Trussell Trust said: "We're working closely with our network to understand each food bank's situation, offer guidance, and work out how we can best support them.
"We know we won't be able to do this alone, so we are truly grateful for the support Manchester United and Manchester City are showing local food banks."