Footy Headlines — a source renowned for being reliable when it comes to leaked kits — have shared an article showing a different design we could see on the new Manchester United home shirt.
The 'leak' shows that the kit will of course be predominantly red. Instead of black as seen on this season's shirt, the Adidas logo for the Manchester United 2020-21 campaign will be white.
What's more notable is the design.
Footy Headlines are tipping "a very bold design" which includes an abstract black and yellow, as seen on the MUFC-themed football in the picture below.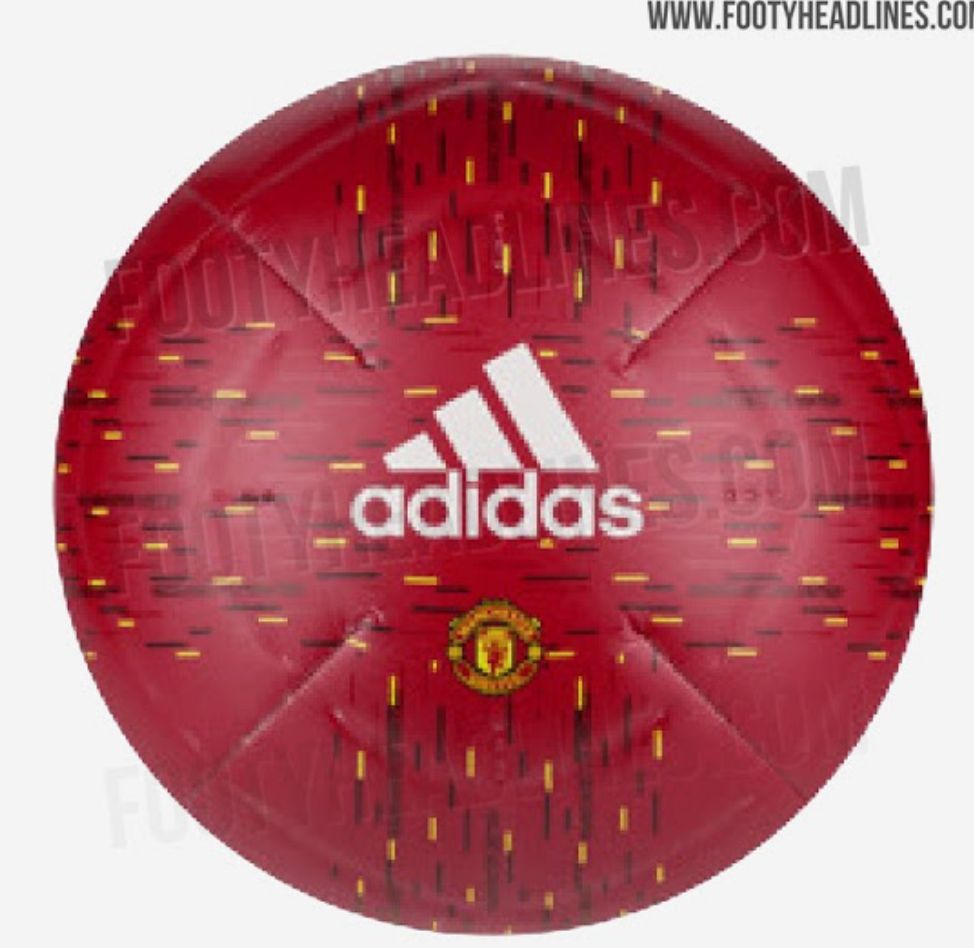 READ MORE: Stretty News needs your vote in the Football Content Awards
We could well see this end up on a kit — but FH clearly state that "this is unconfirmed at the moment" and they'll keep us updated on United's home jersey for the new season — whenever that will start, with football currently suspended due to the coronavirus.
They add that three stripes will sit on the shoulders of United's kit, while a crew-neck collar is set to feature.
Socks and shorts are set to be white, but it would be nice to see the latter in black.
No chance of them getting more time out of the current strip if the current season doesn't end, no?