Bruno Fernandes admits he had his heart set on a move to the Premier League as Manchester United finally reach an agreement over a deal with Sporting Lisbon.
Man Utd were in danger of missing out on Fernandes after a month of haggling over transfer fees and add-ons.
There was a great sense of relief on Tuesday night as United stepped up their pursuit to sign Fernandes by increasing their offer. That has left the player 'buzzing' ahead of his big move, according to reliable Italian journalist Fabrizio Romano.
READ MORE: BBC reporter claims Man Utd are pushing for additional signings, with Bruno Fernandes deal near
Romano claims that the agents involved in the deal are 'confident' of a positive conclusion for Fernandes and United.
Bruno Fernandes is waiting and buzzing in Lisbon… and he'd be ready to fly to Manchester tomorrow with his agents if the total agreement will be completed on next hours. Talks on. 🔛🔴 #MUFC #ManUnited #BrunoFernandes #transfers

— Fabrizio Romano (@FabrizioRomano) January 28, 2020
Meanwhile in Portugal, Gonçalo Lopes reports that Fernandes has a flight to Manchester scheduled for 12pm, and that the deal is done despite not being made official just yet.
Bruno Fernandes has a flight to Manchester scheduled for tomorrow, 12pm. He should sign until 2025. Deal not official, but done. @ManUtd

— Gonçalo Lopes (@_GoncaloLopes) January 28, 2020
On Tuesday evening, however, Fernandes' close friend, Carolina Deslandes, posted a picture of them together on her Instagram account with an airplane emoji, suggesting that the Portugal international is already en route to England.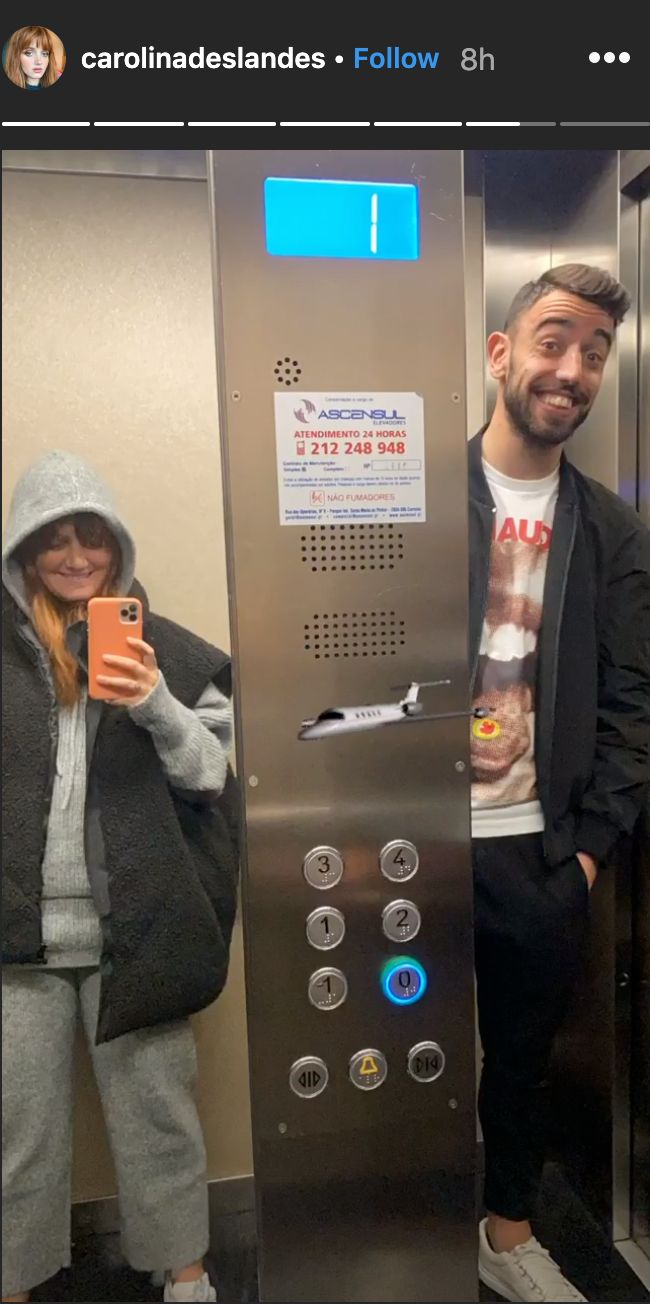 He was also stopped outside his house by Portuguese television station SIC as he made his way to his car with Deslandes.
Asked if the Premier League was his preference, Fernandes replies: 'It always was.'
But when asked specifically about United, he said: 'Anything really.'
See the video below:
Video: Bruno Fernandes gets stopped by Portuguese media to answer questions about the PL and Man Utd.

Interviewer: "The English league, is that your preference?"
Bruno: " It always was"
Interviewer: "Manchester United?"
Bruno: "Anything Really"
🔜🔴 #muzone pic.twitter.com/WyfCfOgQli

— United Zone (@ManUnitedZone_) January 29, 2020