Andreas Pereira had a mare on social media this morning after mistakenly forgetting that Manchester United are playing Everton on Sunday evening.
The Man Utd midfielder instead thought his side were facing Watford, despite the Hornets already losing 2-0 against Liverpool earlier this weekend.
Pereira wrote 'Come on United!,' alongside a graphic with the text 'Watford vs United' written on it, as seen below: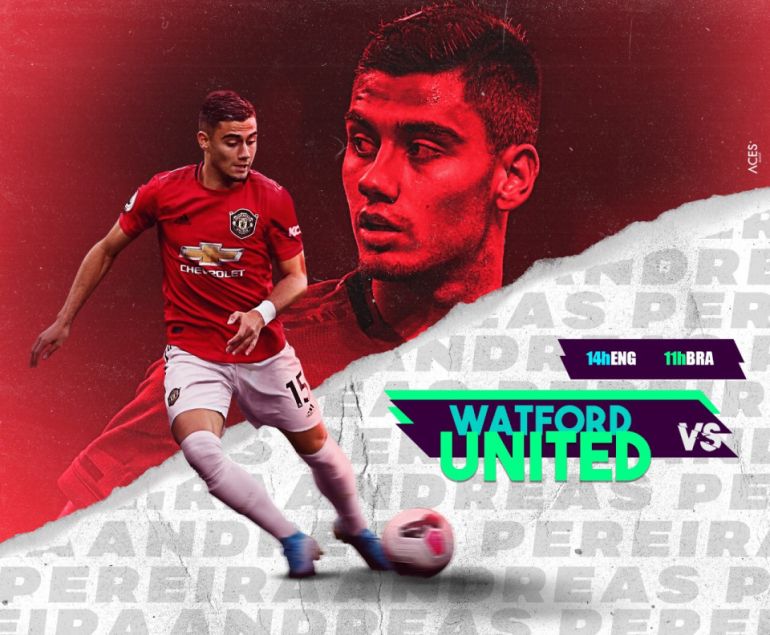 However, Ole Gunnar Solskjaer's side host Everton in the hope of showing they've turned a corner after recent results (two 2-1 wins against Tottenham and Man City).
READ MORE: Video: Man Utd target leaves Koulibaly floored for brilliant solo goal against Napoli
United will be just two points behind fourth-placed Chelsea if they can overcome Everton at Old Trafford.
Solskjaer knows his side need to show greater consistency between now and the end of the season if they're to clinch one of the top four spots.
Pereira could start against the Toffees and even though his performances have improved slightly, United fans are right to demand more, hence why two midfielders are needed either in January or next summer.
We'll have plenty of coverage from the game later today.