Pre-match
So another week on the roller coaster that is being a Manchester United fan this season. It was difficult not to get consumed by the abject performance against Bournemouth but Thursday's key Europa win against Partisan offered further signs that the youthful promise will turn into something concrete. Taking a step back, we have now won 4 out of our last 5 so I am looking towards today's game, I think we all feel now that there is genuine cause for optimism.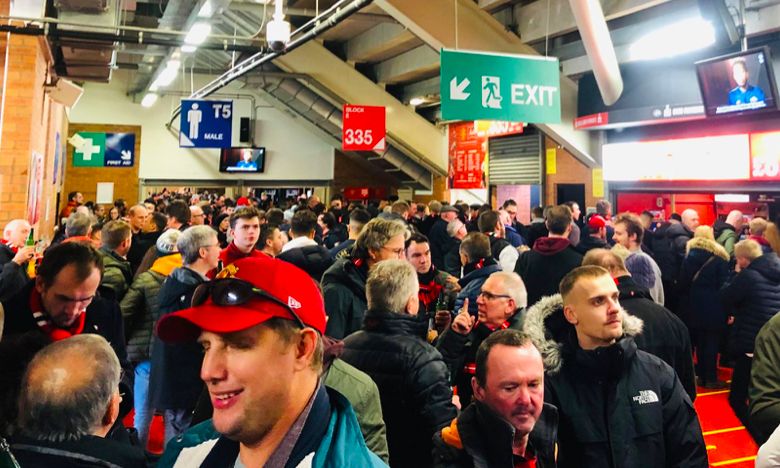 Games against Brighton conjure up memories of Wembley, and the late great Ray Wilkins. I am expecting goals again today, and the stage has to be set for the Rashford and Martial show to roll on. Still buzzing from that exquisite shimmy from Tony and that priceless moment as that ball rolled into the net after a delightful move that hopefully is a sign of much more to come.
Rashford looks to have shaken off the early season cobwebs and is looking very dangerous, he definitely benefits from the threat posed to defences by Martial, whose diverted attention allows Marcus to get space in the box creating more chances and funnily enough, more goals. I am sensing that there might be a penalty today, afterall we haven't had one for two games now!
Not really sure what to make of these weird 2pm Sunday kick-off times, it is the price you pay I guess for not qualifying for the Champions League. It isn't going to give me enough time to enjoy my favourite Manchester pub beforehand, so it looks like a short journey straight to the ground to compare Thursday notes with fellow Reds.
In Old Trafford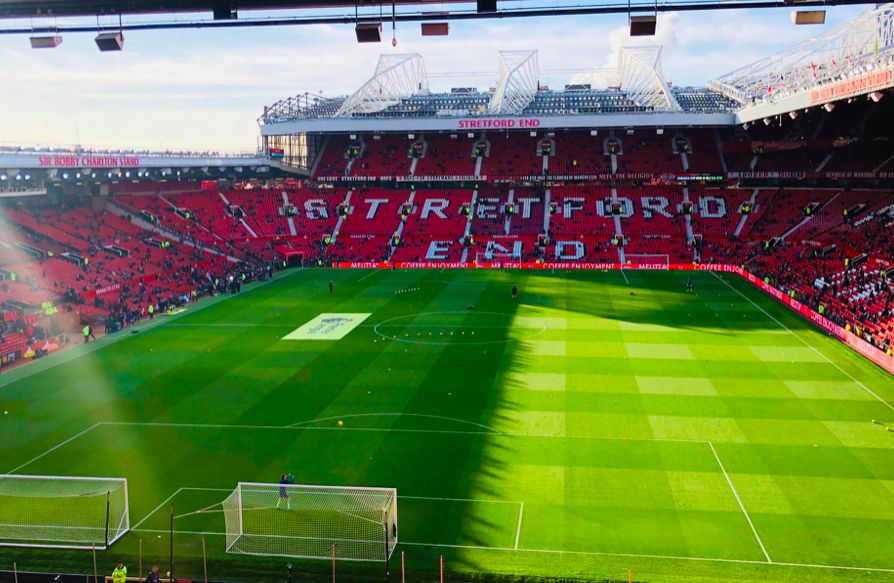 The mood is definitely upbeat, and before you ask no, that is not because Ashley Young is suspended although he himself might be glad that he is not exposed to the Seagulls aerial 'attack'! A win today will push us back towards the challenging pack for the top 4 and we expect the team to deliver. Talk is mainly around prospects for our defence, Harry took a knock on Thursday and Lindelof has of course been out, so it will be definitely interesting to see how Ole approaches it. Team news will be at 1pm which also marks the end of the half price beers so a trip to the kiosk is in order. Friends are late so it is an extra large round!
No real surprises when the line-up is revealed, people seem genuinely pleased that Brandon Williams gets a run out. He has impressed and deserves a chance again today to prove himself. On the concourse past encounters against Brighton are shown and of course the Wembley final replay is reprised, what a goal that was from Wilkins!
The game kicks off and the Red Army contingent, once again, are in fine voice in their new spot in the lower Stretford End. There is no doubt in my mind that this has been a great move to make a very positive difference to the atmosphere within Old Trafford. There is always the danger that games against so called 'lesser opposition' becomes very flat, but not today. Fans are up for it, buoyed by the stylish performance during mid-week.
Early signs are good and we are continuing with the attacking style that won so many plaudits in the first half against Partizan. Pressure bears fruit and via a kind deflection, Pereira nets in the 17th minute to give us a deserved lead. The lad needed that and hopefully will give him more confidence as he continues to deputise for Paul Pogba. Two minutes later and a scrambled second gives a strong foothold in the game. Initially it seems that McTominay has scored but ultimately it is deemed an own-goal, but none of us care except for perhaps Scott. Looks like we may be on for a stress free afternoon.
Or so it seems, Brighton manage to grab one back with a goal seemingly against the run of play. It is at the other side of the stadium, but it looked like loose marking. However, not to worry as United respond strongly and within a couple of minutes the two goal advantage is restored as Tony sets up Rashford who drills in a third off the underside of the bar. Just reward, although shortly afterwards he misses a howler that would have given us a deserved fourth. Right at the death McTominay looks to have picked up a nasty injury and then that is it.
Leaving the ground
Feeling very good about the display, there is definitely some continuity now in decent performances. We are looking much more compact and definitely much more dangerous going forward. The real difference is the number of chances that we are creating and six goals in two games means that we can forget the bleak Bournemouth outing. Fans are happy although there is a slight worry about McTominay who has been at heart of much of what has been good about the current run of form.
The positively is tempered somewhat by the realisation that we are headed into an international break and then a tricky away match at Sheffield United. There is definitely the risk that the momentum could be halted as a result, however this season you have got to take what you can get. The last month has been much better and the lads look to be enjoying their football again. Feels strange but it will be another three weeks before I am back at the 'Theatre of Dreams' coming after a lengthy gap previously from the Liverpool game. Going into December there are six home games, the scheduling seems all wrong. Anyway, I don't have to avoid Match of the Day and that has got to be a plus. Onwards and hopefully upwards.