Former Manchester United midfielder Ander Herrera's name was listed for sale on Paris Saint-Germain's official website – but it has since been removed.
The Spain international saw his contract expire this summer at Old Trafford.
Herrera has been strongly linked with a move to PSG since the end of last season and now it looks like we're close to the point of announcement.
The French club will use the former United midfielder as their replacement for Adrien Rabiot, who joined Italian giants Juventus.
Herrera 21 shirts were spotted online by fans lurking on the Ligue 1 club's website.
A screenshot of the back of the PSG shirt with 'Herrera 21' did the rounds on social media and someone must have alerted the club, who have now removed the name from their website.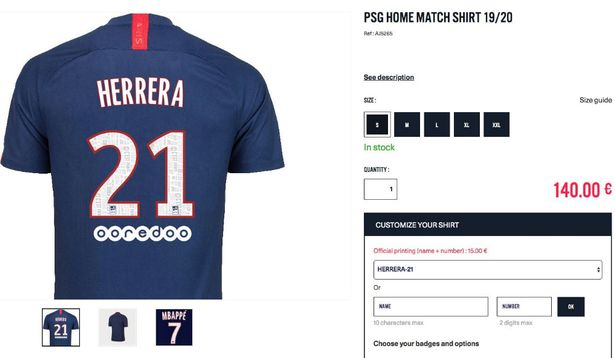 Ole Gunnar Solskjaer should now be aiming to sign two new central midfielders this summer, with the departure of Herrera having a negative effect on the squad.
But he's far from irreplaceable – a good squad player and figure to have in the dressing room – and United should be looking for two better players this summer, perhaps more specific in their roles.