The new Manchester United away shirt for 2019-20 made by Adidas has been leaked online.
It has a pale base colour with a subtle snakeskin patter which will suit some of the 'players' currently at the club, and fittingly it's being modelled by Paul Pogba, who has made his admiration for Real Madrid no secret.
In March, Pogba admitted the Spanish giants are a dream club and manager Zinedine Zidane is a dream coach, as reported by Spanish outlet Marca.
Jokes about Pogba modelling the snakeskin shirt have already surfaced online, with @DrawtyDevil re-designing the jersey to give it a more snaky feel.
Funny to say the least.
I think I've improved the leaked United away kit. They should've gone the whole hog with the snakeskin! pic.twitter.com/Wr28ls5GtL

— 'Drawty' (@DrawtyDevil) June 28, 2019
The collar and cuffs are colours black as are the iconic three Adidas stripes.
And, the biggest issue of all with kits nowadays, the sponsor takes the look away from the kit. Though it feels pointless complaining about that because that will never change.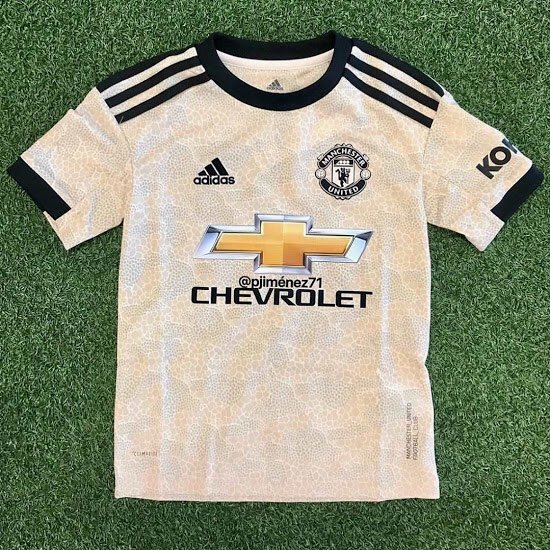 If anything, football shirts will probably be plastered in more sponsors when the Glazers increase the level of greed they've inflicted on the club since their debt-ridden takeover in 2005.
No doubt it will be a popular seller this year.