Getting sensitive, are we?
Manchester United have scrapped two phone-in programmes on MUTV because they are said to be worried about supporters venting their anger at club owners, the Glazers, according to The Mirror.
The American owners have destroyed our football club by turning it into a commercial cash cow. They've never been popular with the fans since their 2005 takeover which put a ridiculous amount of debt on the club.
A new #GlazerOut hashtag has been trending on social media, which may not make an actual difference but why not try if spreading the message is the best we can do as fans?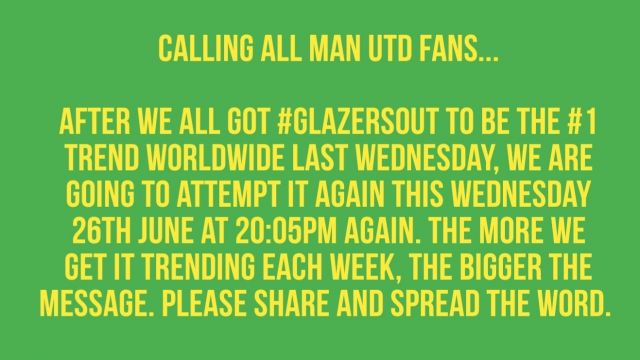 The Paddy Crerand Show has been cancelled for the next two weeks as a result.
There is a fear that this anti-Glazer online movement could quieten once United make more signings this summer or if Ole Gunnar Solskjaer gets off to a good start next season.
That can't be the case – the Glazers are not good for United and never have been…
Hopefully one day someone will see our message and act on it. The right person or group who will also put fans first.