On March 10, Arsenal beat Manchester United 2-0 at the Emirates.
When Arsenal scored their second goal of the evening, a Gooner later identified as Gary Cooper invaded the pitch like an idiot and pushed Manchester United defender Chris Smalling on his way to celebrate Pierre-Emerick Aubameyang's penalty.
Thankfully, Cooper has been found guilty of a violent act and received a four-year football ban.
That should send a clear message to any other idiots that want to try the same act next season.
Aston Villa midfielder Jack Grealish was attacked the same weekend by a Birmingham City fan, as captured by The Guardian.
Cooper will also have to pay costs of £150 and a victim surcharge of £85, as well as the £100 compensation to Smalling.
He confessed, as quoted by Tribuna/MU Live: "In my excitement, I lost control and ran onto the pitch. In my overexcited state Smalling was in the path. No injury was caused to Smalling. I know my behaviour was totally unacceptable and I apologise."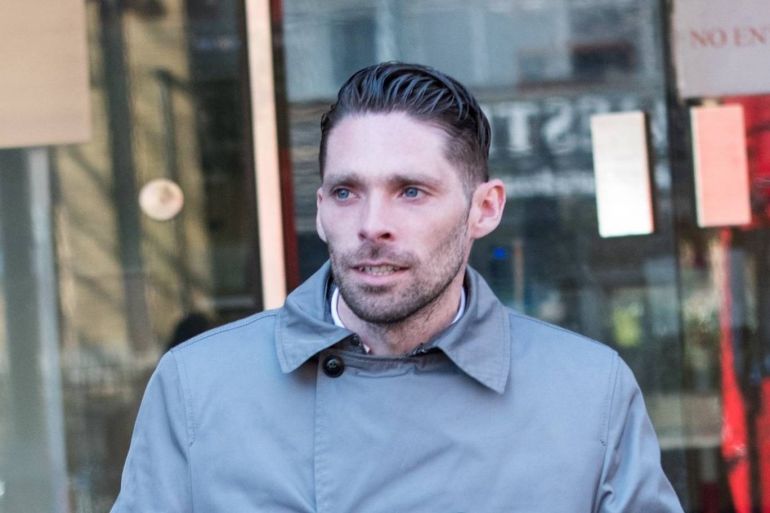 Magistrate Gill Allison then addressed Cooper: "This was a foolish attempt to celebrate. You were in drink. Your conduct tarnishes English football on the worldwide stage."
We all make mistakes but this is a pretty stupid one.
Who, in the right mind, thinks it's okay to disrupt a game of football by running onto the pitch? It's selfish and you look a prat.
Unless Cooper finds a clever disguise, you won't see him at the football anytime soon. Probably for the best given his level of maturity.