Marca's front page on Monday claims that Real Madrid have opened up a new avenue to Gareth Bale's exit, as cited by The Independent.
The Welsh winger could be offered to potential suitors in a loan deal.
Manchester United have been long linked with a move for Bale, ever since he was a teenager at Southampton, but sources close to the club say there is no interest in signing the player this summer.
But taking Bale on loan for a season would be different and he is widely expected to leave the Bernabeu in the coming months following the return of Zinedine Zidane.
In the off season he turns 30 and he could leave on a loan deal much like James Rodriguez's temporary switch to Bayern Munich. We'd be hitting Alexis Sanchez territory with Bale on nearly £500m000 per week, and only so many clubs can afford that sort of deal.
Bale was benched against by Zidane at the weekend and he was jeered with every touch he made after coming on as a substitute as Real Madrid scored three and conceded none against Athletic Club.
He clearly isn't thought very highly of by the Real Madrid fans, which is shocking after all he's done for the club since signing, winning European titles for fun.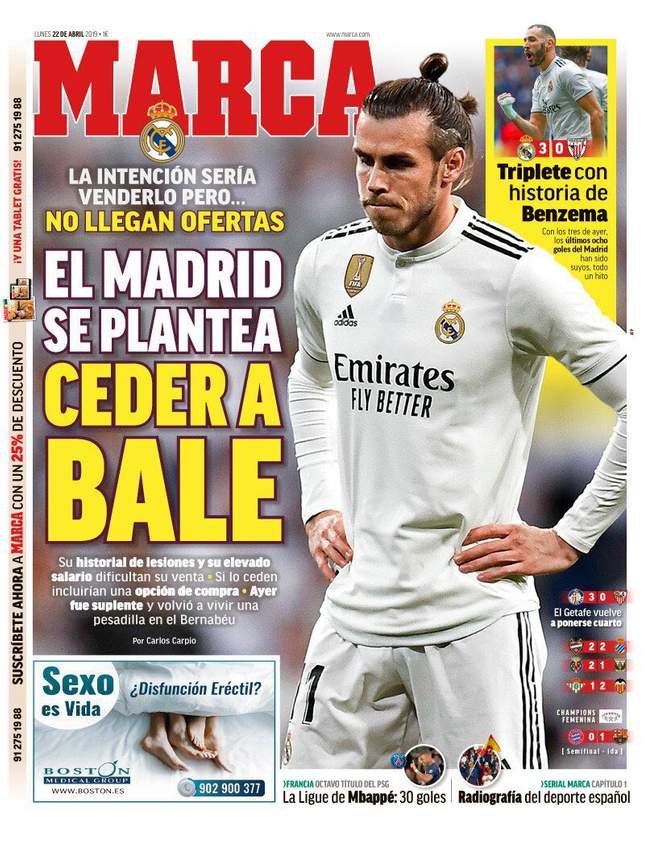 So, should United consider approaching Real Madrid to take Bale on loan for a season?
I'd definitely warm to the idea but signing a younger player with tons of ability like Jadon Sancho should be priority.
Loan deal? Yes please. If you think Bale (even now) wouldn't end up with more goals or assists than any of our front three – you're deluded. https://t.co/Uo0ObTp9Xw

— Jay (@RFFH) April 23, 2019
The argument of 'is this player better than what we've got' could go against a number of United players this summer because most of them haven't looked very good.
Bale has had his injury concerns and they add to the risk factor of taking him to Old Trafford, but a one-year loan deal means we can part ways 12 months down the line if he turns out shite without any strings attached.
For instance, that sort of deal for Sanchex would have ended up with the Chile international back playing at The Emirates.