Footy Headlines, who annually leak football shirts before their release date, have provided pictures of what could be Manchester United's 2019/20 home shirt.
While there is no evidence to suggest that this is more than a draft, Footy Headlines are rarely wide off the mark and this could look close to the final product.
It will be United's first time starting a new season with Ole Gunnar Solskjaer as manager and they've apparently gone with a reference to that memorbale season in 1999.
The big Chevrolet logo is still placed in the centre of the shirt but there are notable additions to the design. It is predominantly red with a black trim on the next and a black Adidas logo on the right chest.
The design itself is very subtle and it looks to have a slightly darker red than the current home shirt.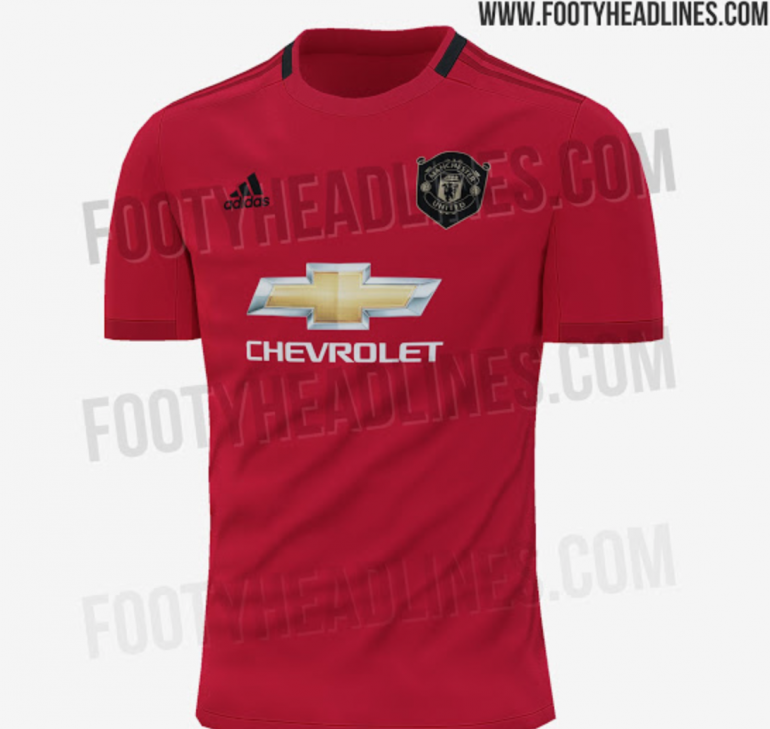 Interestingly, it is claimed that the club badge has been inspired by the 1999 Champions League winning shirt. They've coloured it black and gold.
White shorts and black socks are set to complete the kit.
This is how fans reacted to the design.
@Jonny_D17 pic.twitter.com/J10J3xWton

— Adam (@FruitShoot7) March 29, 2019
We can hope! Looks unreal 🔥

— Myles (@MylesLakey) March 29, 2019
Looks very Nike!

— Luis Adriano (@LuisAdrianoUK) March 29, 2019
Hell yeah

— Jose R. Martinez (@brando101074) March 29, 2019
Few touches could make that kit much better, change the 3 dark red stripes on the shoulders to white and the adidas logo go white and it would look much much better.

— Timmy Foster (@Timdinho10) March 29, 2019
— leo (@l3omonk) March 29, 2019
— 97's ⚜ (@KinglsBack) March 29, 2019
very beautiful and wonderful

— عبدالله القحطاني (@al_kaied) March 29, 2019