Andreas Pereira has 'liked' a post on Instagram urging Jose Mourinho to restore both himself and compatriot Fred to the Manchester United midfield.
The Reds have endured a miserable start to the new season and are on a run of four winless games. To add to that, the club has been plagued by reports of bust-ups between manager Jose Mourinho and his squad.
Television cameras picked up a frosty exchange between the Portuguese and Paul Pogba in training, while skipper Antonio Valencia was forced to make a public apology for liking an Instagram post that called for the manager's head.
And now Pereira has added to the sense of unrest, liking a post that said 'we need these two in our midfield' alongside a picture of both himself and Fred.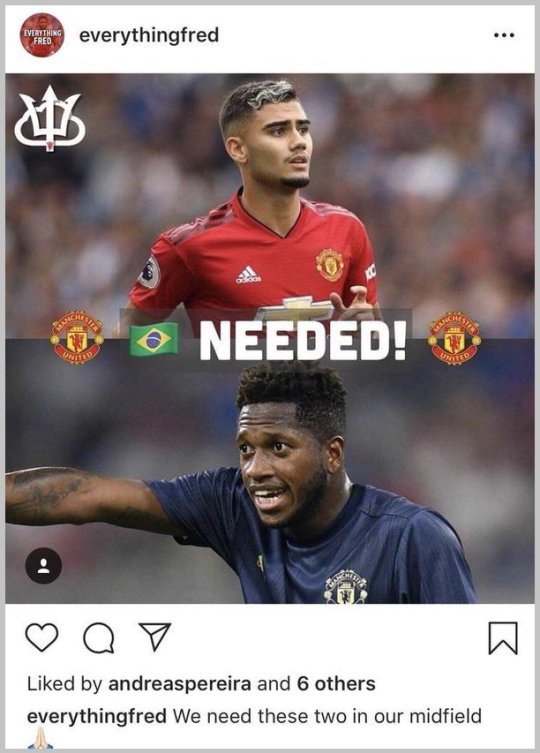 The Brazil duo both started the first two matches of the season, but Mourinho changed to a more pragmatic line-up after losing to Brighton. That saw Nemanja Matic and Marouane Fellaini come back into the team.
That resulted in United's football being less adventurous and results have not improved, so something has to give… The lads are already nine points adrift of top spot and knocked out of the League Cup.
They could only force a draw at home to Valencia in the UEFA Champions League on Tuesday night and Pereira wasn't part of the squad to face his former teammates.