It's interesting to note that even following two straight wins in the Premier League, Jose Mourinho remains one of the favourites to be the first manager to leave his post this season. The early season stutter at Brighton and at home to Spurs is clearly still lingering but does the Manchester United boss really deserve to be ranked so highly?
Although United are on their third manager following the retirement of Sir Alex Ferguson, the club is not renowned for their impatience. This isn't Chelsea but the markets are interesting to note nevertheless.
Runners and Riders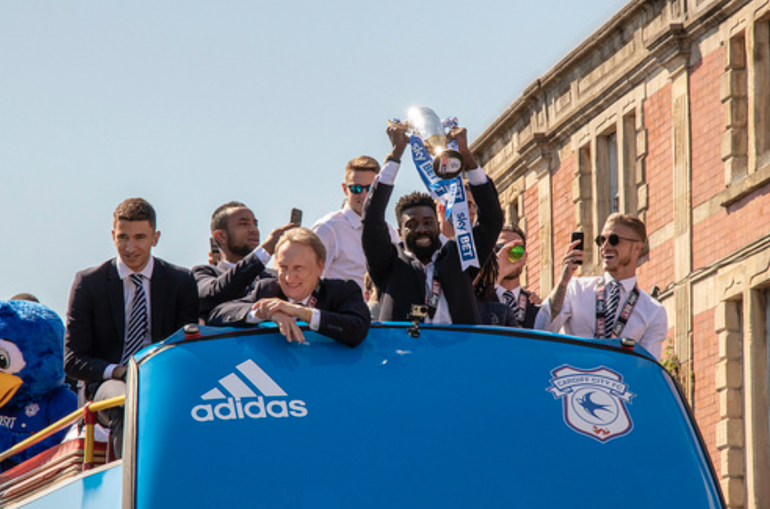 "Cardiff City promotion bus parade, 13th" (CC BY 2.0) by Dai Lygad
The bet is affectionately known as the Sack Race and it runs right across the season but the main interest is at the start of any campaign. Who will be the first casualty after his team's disastrous start? It's a popular market with plenty of Premier League odds & promotions on offer for those who like to get involved in specials of this kind.
After the first five games of 2018/19, the clear favourite is West Ham's Manuel Pellegrini and that's no great surprise considering that the Hammers lost four games in a row at the start of the new season. Cardiff's Neil Warnock is next, followed by Leicester City's Claude Puel and then we come to Jose Mourinho.
Think about that assessment for a second: That fourth favourites berth puts the Red Devils' manager ahead of struggling Rafa Benitez at Newcastle and Burnley's Sean Dyche – managers whose clubs occupy the bottom two places after taking just one point from those opening five matches.
Jump or Pushed?
"José Mourinho" (CC BY 2.0) by Ronnie Macdonald
It is worth remembering that the name 'Sack Race' is slightly misplaced. The market relates to the first manager to leave his post whether it's of his own volition or via the club's owners taking the matter out of his own hands.
United fans are well aware of perceived comments targeted against the owners for failing to sign a centre-back such as Harry Maguire or Toby Alderweireld – two players who were heavily linked with a move to Old Trafford in the summer. However, we also know that Jose is stubborn and he won't shirk the challenge of overtaking Manchester City and winning the Premier League title just yet.
Measure of Success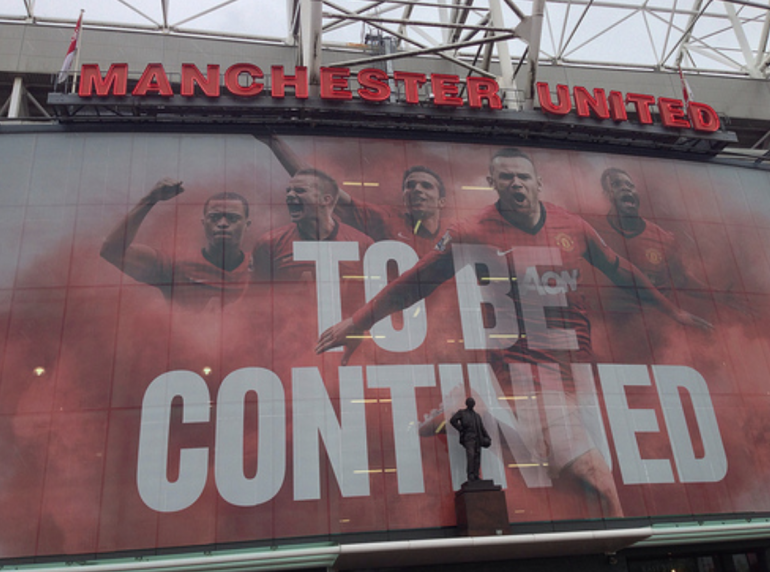 "Manchester United – 2013 Champions Stadi" (CC BY 2.0) by stacey.cavanagh
Of course, Jose's ranking is, in part, down to the success demanded by the club's fans and its owners. With due respect to Burnley and Newcastle, those that make this kind of decision at Old  Trafford would not be content with one point from five games and if Mourinho had returned that record at the start of the campaign, the trigger would have most likely been pulled by now.
There is also the debate as to who would come in and for many, there is a lack of credible candidates as Jose's replacement. Manchester United is a club that demands success but when we take into account that recovery in the league, Mourinho's refusal to swerve a challenge and the fact that we're only in September, there seem to be far more credible candidates than Jose in the Premier League Sack Race.