There is an argument against young footballers being made clean senior player's boots as part of their apprenticeship. We can reveal George Best hated having to clean boots and, consequently, when he signed a professional contract for Manchester United he always cleaned his own.
That is according to Barbara McNarry, George's sister, who shares great insight into her brother's life through Facebook.
I spoke to Barbara this afternoon, wondering if the family would like Stretty News to cover some of the information she shared. We were delighted with the response: "[That's] excellent. The more we keep George's memory alive, the better."
During times like this with millions of people crying 'crisis' over the goings on at United, I like to look back to different eras. A mixture of the good times and the not so good times. It reminds us how far this wonderful sporting institution has come, and it gives some perspective too.
Best is arguably the greatest footballer to play for United, but it all depends on who you speak to… For me, aged 22, I grew up watching Cristiano Ronaldo make a name for himself in the Red shirt. For you, it may have been Bryan Robson, Eric Cantona, Ryan Giggs, or even Duncan Edwards.
Whether we agree or disagree with one another, we open dialogue through conversation or other means of communication and reminisce about moments shared by United fans young and old.
Barbara shared the following picture on Facebook, along with this comment: "Did you know, as an apprentice at Manchester United, George hated having to clean the professional players' boots? Consequently, when he signed professionally for the club he ALWAYS cleaned his own."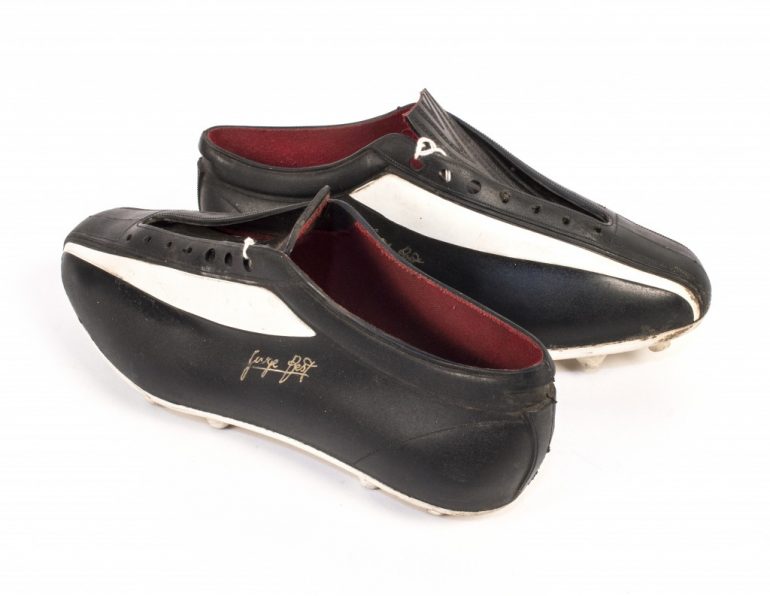 Best died in 2005 but his memories live on. Check out the George Best official website here.