Paul Pogba is always one step ahead when it comes to enticing Manchester United targets.
Jose Mourinho rewarded his players two days off after beating Manchester City on Saturday, so Pogba went about his downtime in a slightly different manner to his teammates by spending some quality time with fellow countryman Antoine Griezmann.
Atletico Madrid striker Griezmann came very close to signing for United last summer, before his club's transfer ban put a spanner in the works and he decided to stay put.
The arrivals of Romelu Lukaku and Alexis Sanchez have since put the transfer in jeopardy and it seems Griezmann's most likely destination – for now, at least – is Barcelona.
But Pogba is not ready to give up…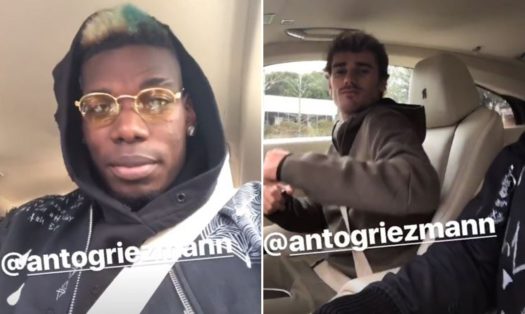 The greedy side of me would love to see Griezmann at United but it's not as if we're lacking in attacking players. That said, reinforcements are definitely required on the right side of Mourinho's front three and that's not a role the Frenchman is renowned for.
Whether or not United are still keen in Griezmann remains to be seen and Pogba knows how to play the media with these brief uploads on social platforms such as Instagram.
If you see Griezmann shopping around the Arndale anytime soon make sure to drop us a line.